Have a scientific project or innovation that you want to share with the world? So this article is pass itself.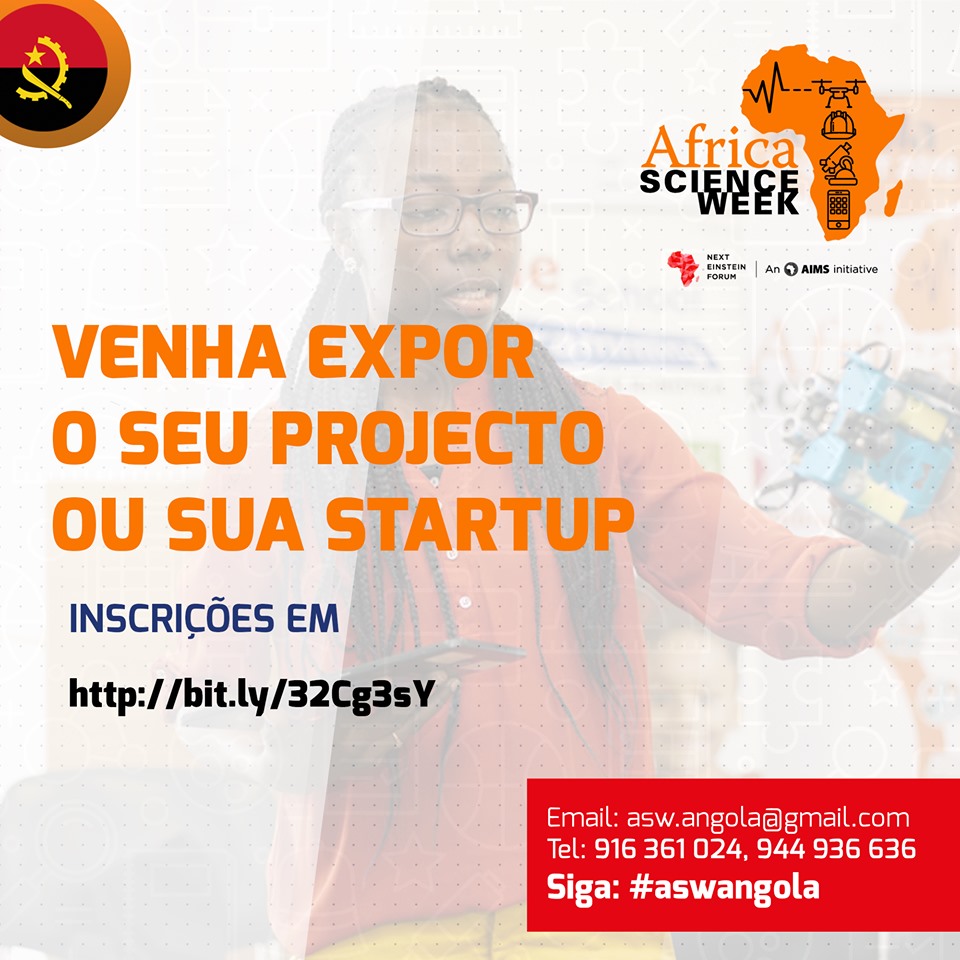 Subscribe to: http://bit.ly/32Cg3sY
What events will your project be exposed to?
On the 8th of Nov - CONFERENCE - AFRICA SCIENCE WEEK (Science at the Development Center of Angola):
On Nov 9th - CONFERENCE - AFRICA SCIENCE WEEK (The Impact of the Digital Economy)
On the 16th of November - Mulenvo de Baixo Community / Neighborhood, Cacuaco share our scientific inventions and technological innovations (Startups), with the aim of sharing knowledge, dreams and inspirations to the young people of that community.
Want to help more?
Bring books and academic materials to set up a community bookstore at 4001 School Complex.
Not sure how the last edition of Africa Science Week went? Here.