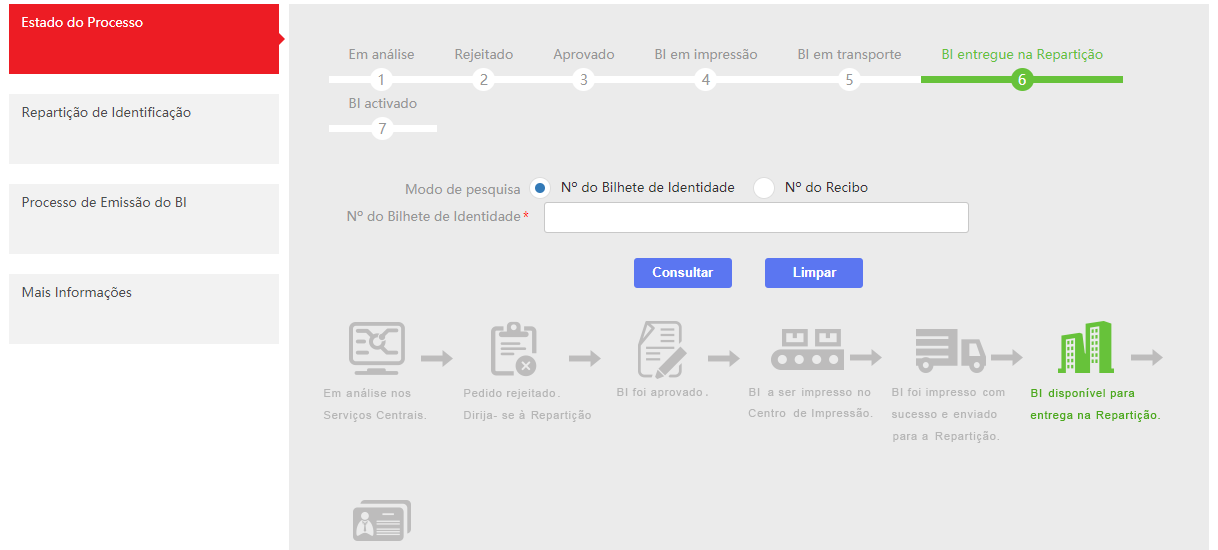 Already imagined the caricature situation of handling the Identity Card (BI) and give you a deadline for the removal of it, and when you arrive at the place to get the document, you are faced with the situation that has not yet been issued.
In order to fill the situation and prevent floods, the National Directorate of the Civil and Criminal File and Identification (DNAICC) recently presented an information and consultation portal in Luanda to improve the services at the identification points available to users.
Second Júlio Lucas (head of the DNAICC Identity Ticket Production Center), which presented the portal to the press, users may now cease to the site https // www.bi.minjusdh.gov.ao to obtain the information they want. The official also pointed out that the purpose of the service is to reduce the flow of people who move to the identification offices in order to obtain simple information.
O portal also aims to interact with the citizen, and gives people the possibility to investigate the processes that have been dealt with at national level. Through the portal, people have yet to know in what state their process is, if it is under analysis, transport, or if BI has already reached the breakdown.