With more than 100 project registrations from 187 countries, the World Entrepreneurship Championship 2020 left an interesting mark, with the victory of TurtleTree Labs from Singapore, which raised USD 500.
Now, for 2021, registration is open for the world's largest competition in innovation. THE World Entrepreneurship Championship ou Entrepreneurship World Cup (EWC), the largest global ecosystem in the segment, receives subscriptions from 08 to 26 March 2021. The initiative, which combines a pitch competition with access to a global platform with virtual training resources, mentoring, valuable connections, investment possibilities and a series of life-changing prize opportunities, is free and open to everyone who owns it a team and an innovation project, be it in an ideation or growth stage.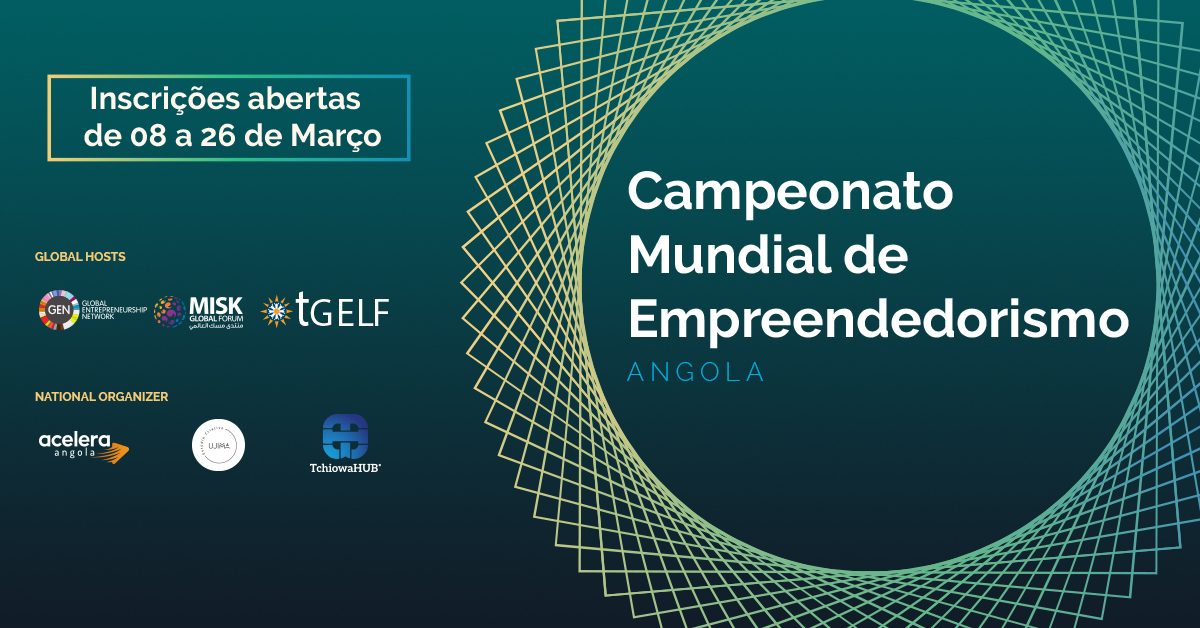 Contest objectives
The program aims to encourage anyone, anywhere, to start or expand a business, and to promote cross-border collaboration between entrepreneurs, investors, researchers, policy makers and entrepreneur support organizations. It will also allow candidates to present their ideas to the world, and global winners will be offered US $ 75 million in prizes divided into several prizes, ranging from training, resources, connections, guidance, investment opportunities, acceleration and a total of US $ 1 million in cash for the winners of the championship and the different categories.

In Angola, it is organized for the first time by Accelerates Angola, an institution whose mission is to contribute to the economic and technological growth of the entrepreneurship ecosystem, supporting and investing in the development of small businesses that are in an initial phase and not only, with the potential for the growth and diversification of the Economy, helping them to obtain investment or reaching their balance point, so that they can launch themselves on the market and support themselves, aiming to inspire and empower entrepreneurs and promote Angolan talent.
According to the event's Organizing team, the importance of participating in an event of this dimension: "It will highlight the spirit of resilience in the presentation of innovative and transformative ideas that will have access to a global network of contacts and opportunities, which may allow to reach the scale of other types of resources and possibly put Angola on the world map with some winners through innovation and entrepreneurship initiatives with impact. It will be the first edition and we want to challenge everyone to register and follow the contest. "
The World Entrepreneurship Championship is organized in partnership with the Misk Global Forum, Global Entrepreneurship Network (GEN) and the support of global partners such as the Global Educational and Leadership Foundation (tGELF) and a group of other regional and national partners.
Open for subscriptions
Registration for the championship can be done by visiting the official website of the contest: https://entrepreneurshipworldcup.com/