Renault, a French manufacturer, presented a taxi autonomous which can accommodate up to six passengers. An alternative to private cars and public transport for urban travel.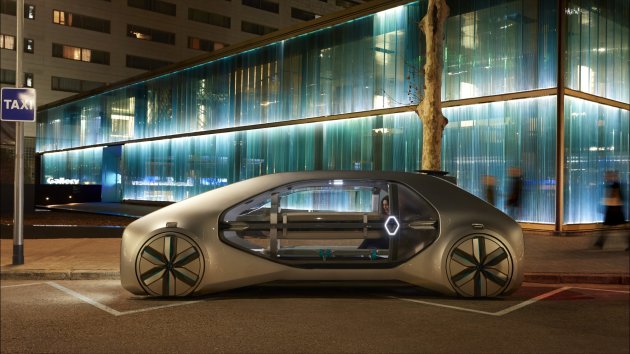 Renault took advantage of the Geneva Motor Show to present the EZ-GO, thus showing their interest in public transport and new forms of mobility.
The EZ-GO is presented as a "4 self-level robot vehicle"(The vehicle manages all parameters in a complete trip). A car that can accommodate up to six passengers in a U-shaped cabin with large transparent surfaces that provide visibility to 360 °. Access to the car can be done through a huge front door and a ramp (thinking of people with motor disabilities).
This vehicle is considered an alternative to private cars and public transport. This could fit into a public or private service (such as Uber). Through a mobile application, users can call an EZ-GO that will pick the passengers where they are or they can go to a stop.
The EZ-GO can reach a speed that is around 50 km / h, since it is designed for urban trips.
For Renault, this concept is part of a broader reflection on mobility and the various forms of services that could result. The manufacturer says it wants to market "new shared mobility solutions that combine car sharing, carpooling, vehicle robots and on-demand mobility services"
See more details in the official video of Renault:
The expectation is that these robot-taxis are in circulation until 2022.