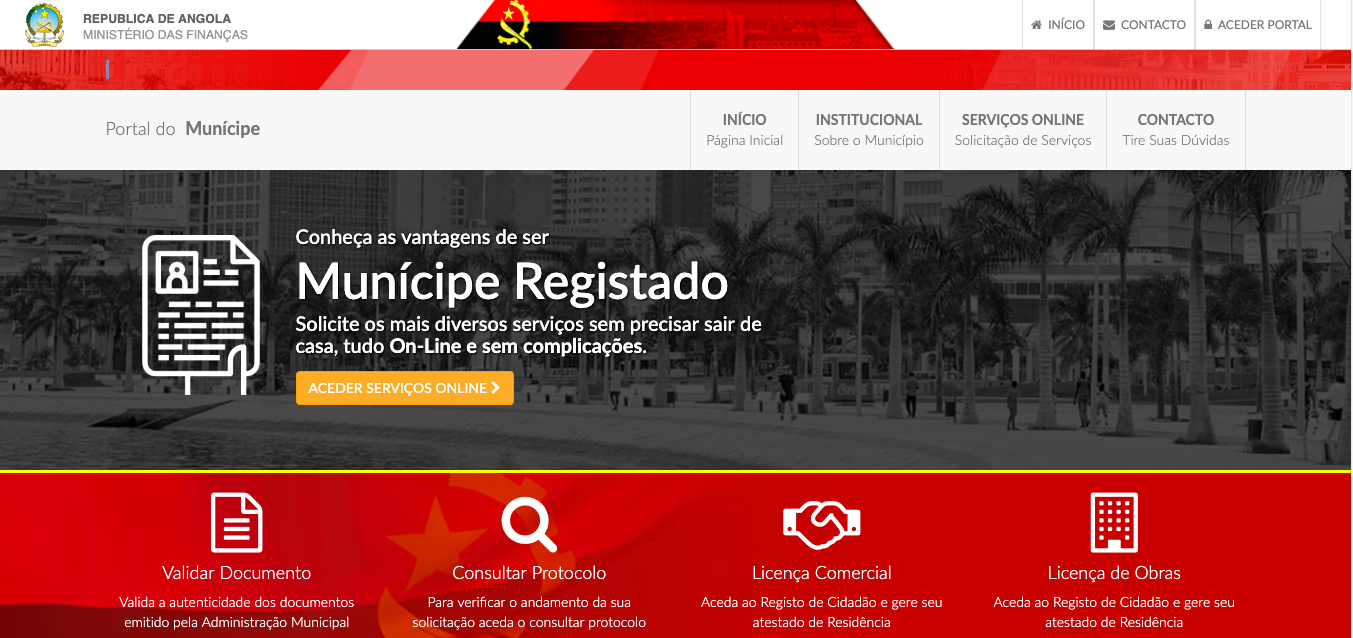 At the beginning of 2017, the Portal do Munícipe was launched, and one of the objectives is to end the physical issuance of documents in municipal and district administrations, but from what has been verified, the referred portal still does not offer these tools to citizens, and certainly few adhere to it, despite having already been implemented in 124 municipalities.
From what has been stipulated, even the payments that administrations collect on the issuance of documents can be controlled via the portal. The Portal do Munícipe allows greater control, in real time, of the revenues collected by the municipal administrations, considered today the vice-president of the Administrative Commission of the City of Luanda (CACL), Amélia Rita. Speaking to ANGOP, to talk about the importance of this tool, in use since 2018 by some administrations in urban districts, the official said that the Portal's great virtue is the real-time control of the revenues obtained in the district.
"This tool does not allow the administration to wait long for the return of revenues to cover basic expenses, but it does help to increase revenue collection, he said, clarifying that before the implementation of this device, many revenues were lost. The vice president of CACL stated that, from the moment the amount is declared in the Municipality's Portal, it is available for use by the administration itself."
There has been more transparency since the Portal started to function, not only by controlling revenues, but also in the speed of its return so that administrations do not stop with their projects. He explained that the revenues collected for the services provided by the administration are deposited in an aggregating account so as not to waste too much time waiting for the funds to return to the Local Government.