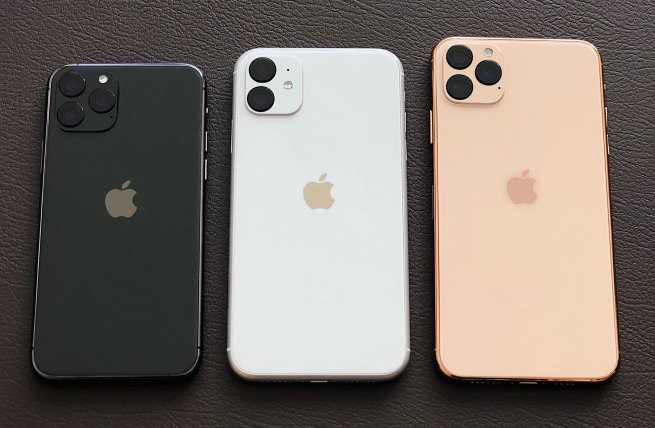 Apple already has the date set for its event in September, event where the new iPhones will be presented, it is said that line will be called iPhone 11 and iPhone 11 Pro. According to rumors we can expect a major focus on camera improvements thanks to the new triple chamber system.
Although the shape of the overall design does not change much, some adjustments are expected on the back of the phone. Obviously, this includes the biggest protrusion of the square chamber, but also some new color options and frosted glass instead of shiny finishes. The pictures posted on Slashleaks show another small change in design: the Apple logo has been moved down and is now centered vertically and horizontally.
What will really happen to the logo?
The logo was probably moved to accommodate the larger area of ​​the triple chamber. If it kept its original location, there wouldn't be much padding between the bottom of the camera bump and the Apple logo sheet.
The move of the logo can also act as an indicator for users who want to take advantage of the new bilateral wireless charging / sharing features of the iPhone 11. The iPhone 11 is believed to be able to load the AirPodss wirelesssimply by putting the case AirPods on the back of the smartphone.
According to rumors, the Apple will also completely remove the text 'iPhone'from the back of the smartphone this year. This would mean that the back of the device will be completely branded apart from the Apple logo. With just one element to position, it would make aesthetic sense to really center it.