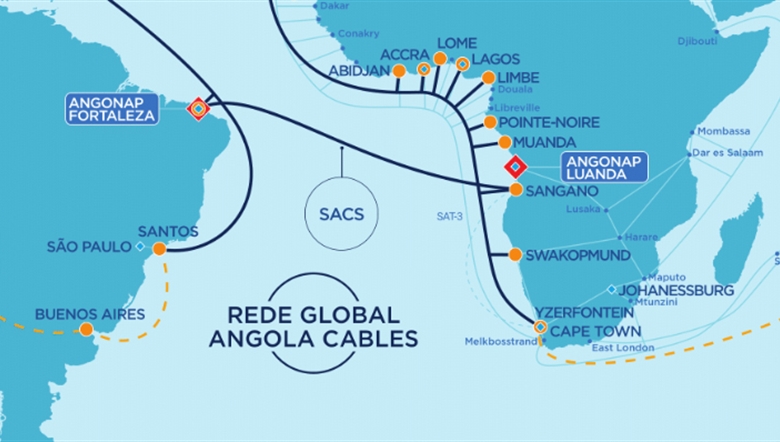 After confirming the interruption of WACS, Angola Cables came to reassure internet users in Angola, all is not lost ...
In the official communiqué, the Angolan multinational, Angola Cables, informs that is guaranteeing international connectivity solutions to the country through the SACS (South Atlantic Cable System) cable, ensuring national operators the option of continuity of services and communications without interruptions.
Due to cable connectivity breaks SAT-3 e WACS (West Africa Cable System), Or BAGS it is currently the only submarine fiber optic system active and fully operational in the country, capable of channeling and ensuring communications from Angola to the world.
SACS officially went into operation in September 2018, being internationally renowned for being the first submarine cable system in the world to directly connect Africa and South America. BAGS is fully managed by Angola Cables, designed with technology WDM coherent 100 Gbps, 4 fiber pairs, and a total projected capacity of 40 terabytes per second, with the Luanda (Angola) and Fortaleza (Brazil) route offering a super low latency of approximately 63 milliseconds.
A strategic importance of BAGS is thus highlighted given its role in the intercontinental connection of Africa with the Americas (in combination with the cable Many connecting Brazil to the United States of America) and from there to the main destinations in Europe.