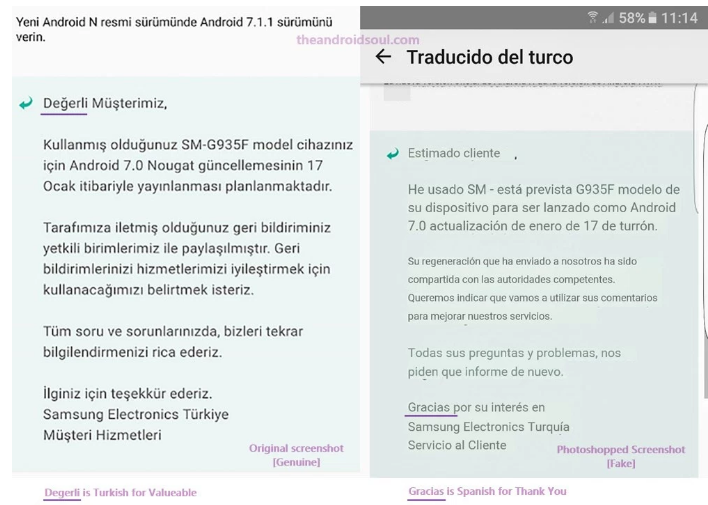 A few days ago, information emerged that guarantees that the Android Nougat is installed in less than 1% of smartphones, Google warrants that its hardware partners are solely responsible for delivering updates to the devices they sell.
According to an image leaked on the Internet, the official Android Nugget 7.0 protocols for Samsung Galaxy S7 will be available tomorrow, January 17th, 2017. As the image shows, the G935F, which is the European version of the Samsung Galaxy S7 Edge, but we can safely assume that the regular Galaxy S7 will also receive the update, since Samsung was running a beta test version of Nougat for the Galaxy S7 and Galaxy S7 Edge from the owners at United Kingdom, USA, Korea e China via Galaxy Beta Program.
Therefore, the program Beta already finished at the end of December, when Samsung officially reported that the final version will be released in January. It is unclear whether Galaxy S7 Edge offered at the Olympic Games ou Galaxy S7 Edge Injustice will receive the update, since they have been omitted from the Galaxy Beta Program.