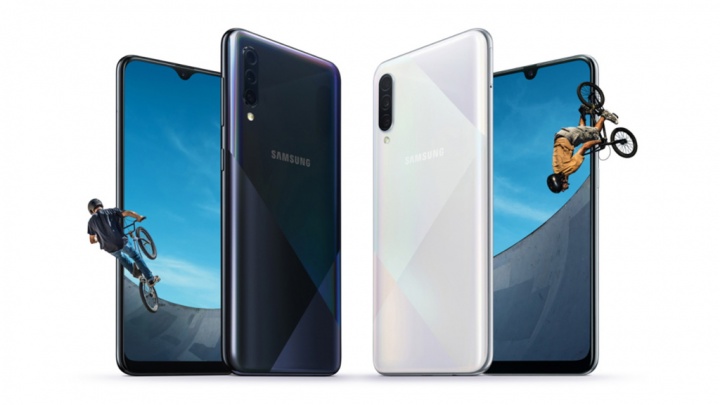 A Samsung has officially announced two updates to its flagship mid-range smartphone, with the launch of the Galaxy A30s and A50s. The handsets come with interesting changes in design, new cameras and features.
According to the manufacturer, the two models are aimed at those who want to "capture and share experiences instantly", which means a focus on photography, battery and screen quality. Samsung did not confirm the processors, but reported that the A30s has an octa-core chip with two 1,8 GHz and six 1,6 GHz cores. The A50s was equipped with a 2,3 GHz four-core chip and another four of 1,7 GHz.
The Samsung Galaxy A50s features a main 48 MP, f / 2,0 camera, as well as the old 5 MP camera, and the third 8 MP sensor, an ultra-wide-angle lens with a 123 degree field of view. Galaxy A50s uses an 9610n Exynos 10 octa-core chipset, with 4GB or 6GB RAM, a fast-charging 4.000mAh battery, and a fingerprint scanner on the display.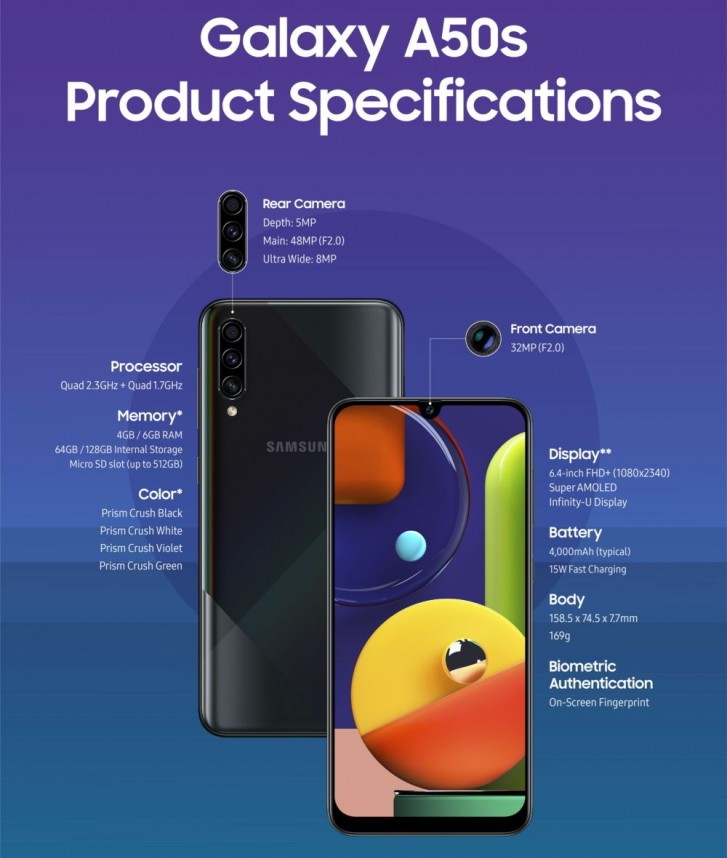 The first of the new Galaxy A30s is the new 25 MP (f / 1,7) camera, compared to the previous 16 MP, as well as the second 8 MP sensor, with an ultra-wide-angle lens combined with the 5 sensor. MP, with 3GB or 4GB RAM and one 4.000mAh battery, charged with 15W.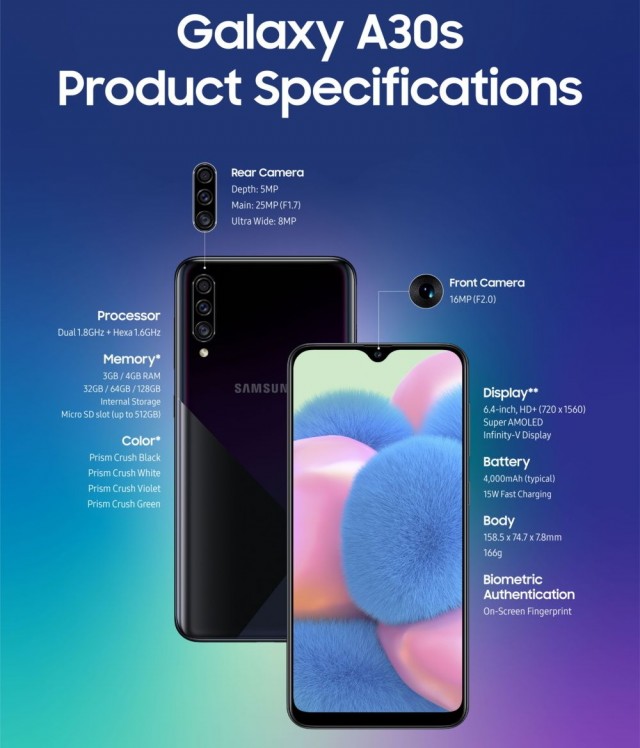 There is no information on pricing and availability of devices, nor in which markets they will be launched.