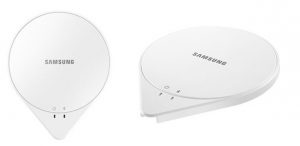 At its first press conference at the IFA 2015, held on Thursday, the Samsung presented SleepSense, a sensor that monitors sleep. Far from needing the use of a bracelet or watch, it resembles a disc that can be placed on the sofa or on the bed, depending on where you are. And if he falls asleep, he turns off your television automatically.
O SleepSense, monitors heart rate, breathing and movements, being able to know whether the person is sleeping or not, with 97% accuracy. These data are transferred, through an application, to the mobile phone where the user has access to his "individual sleep score".
The sleep sensor, picks up on the data obtained and, based on them, gives tips on how the user can better sleep, based on advice given by a specialist at Harvard University.
So far, the device does not have a release date yet.