If for some reason you were unable to complete your candidacy for Seedstars Luanda 2020, we have good news for you, the event organization decided to allow registrations until the end of the day (15th of August).
SEEDSTARS WORLD LUANDA 2020 - ONLINE
Registrations: Startups from all over the country will be invited to participate in this year's competition. With the online event, all startups have access, including those outside Luanda, generating more inclusion.
Training: Startups that meet the basic selection criteria will have access to on-demand training modules through Seedstars Academy Online.
Selection interviews: Analysts will select the 5 best startups among those who have passed through Online Seedstars Academy and will conduct selection interviews to find the winner who will represent Angola in the regional competition.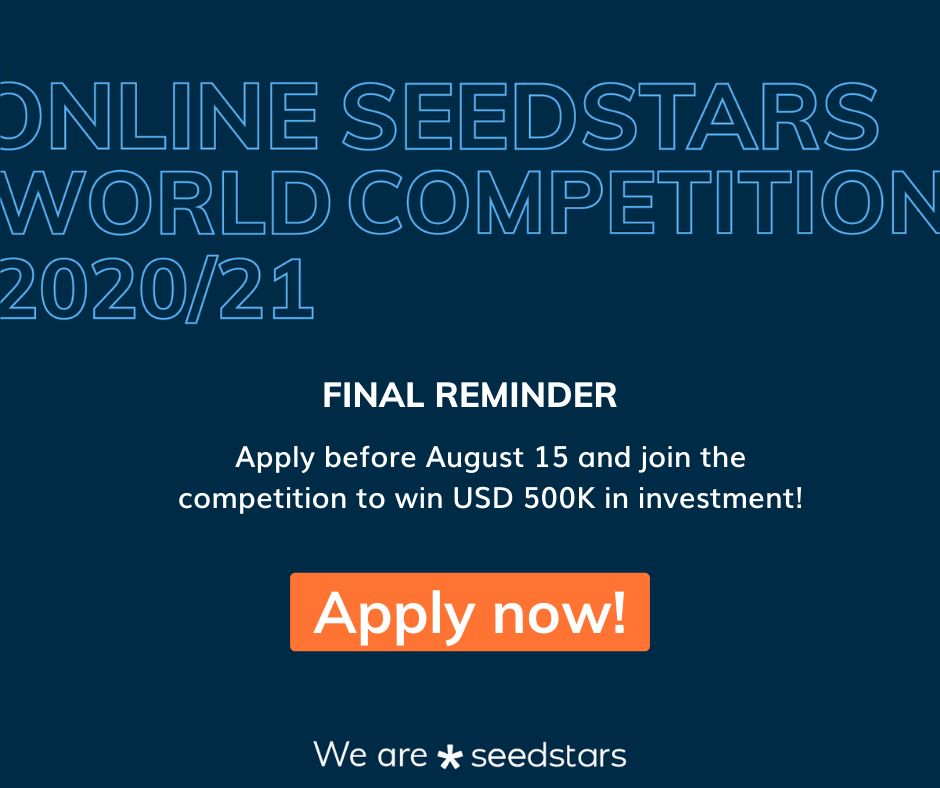 Registrations
Registration deadline: August 15st, 2020 at 23: 59
How to sign up?
Follow the link and Sign up for Seedstars Luanda 2020 | The event will be online and startups from around the country are accepted…
what is at stake?
Entrants will have the chance to compete to be part of the top ten startups selected for an investment in the growth program valued at US $ 50 thousand and compete for the Global award US $ 500 thousand in investments!