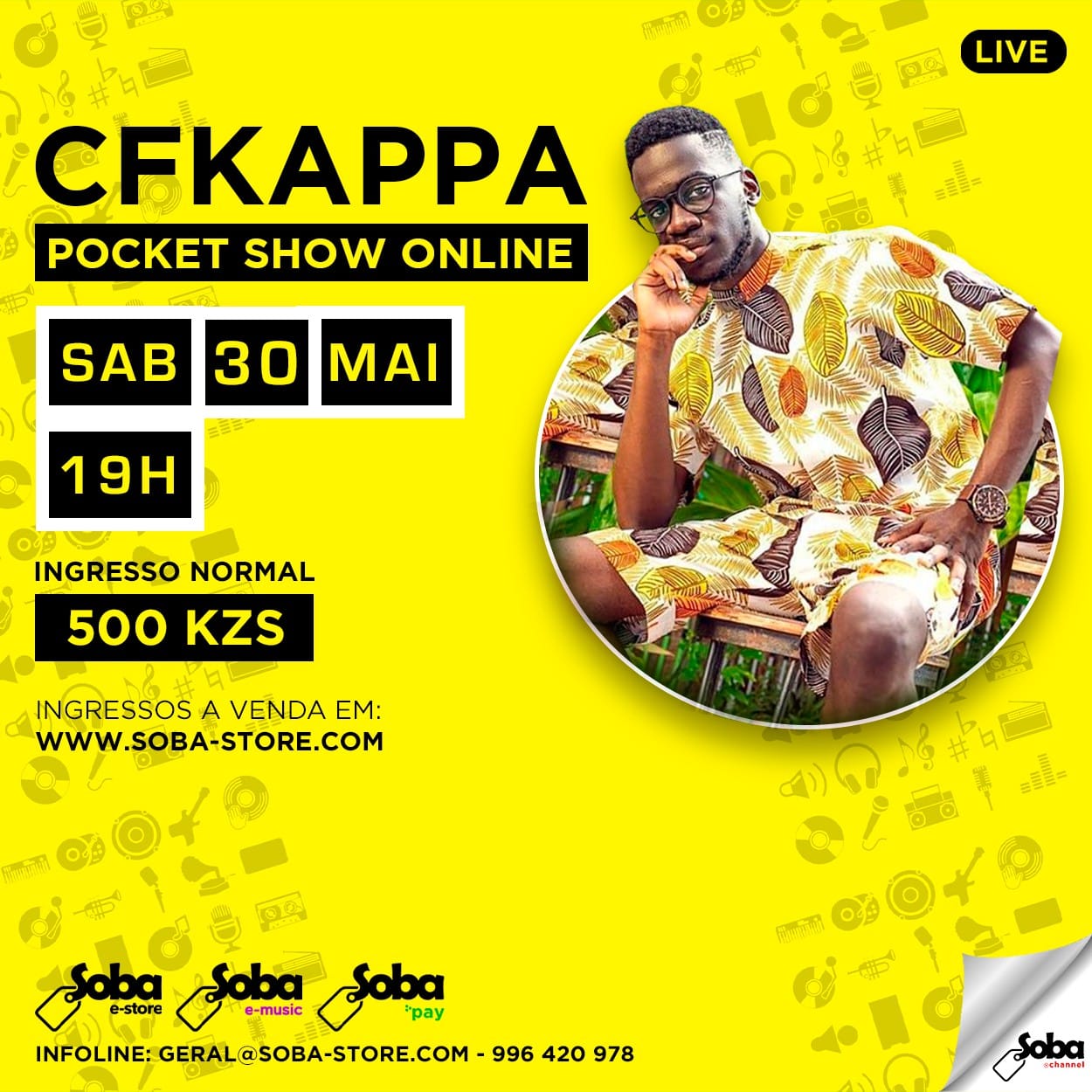 In recent times, we have seen that most Angolan artists and beyond decided to be present in the digital world, and we will not deny that the coronavirus pandemic ended up leading many to perform lives through Facebook, Instagram, Youtube or another platform that facilitates the process.
But it seems that now in Angola we will have the first paid online show, unlike the content that is currently available live, online concerts and pocket shows will be monetized with payment for access by users. These payments are, for now, in Kwanzas, and can be made through the virtual wallet SOBA PAYusing any smartphone and Internet Banking, ATM ou Multicaixa Express.
Second Elton Garcia, Content Director for the segment, "All concerts carried out by SOBA Channel will have limited access when it comes to live stocking, to allow artists to be able to perform frequently for a diverse audience, and create demand at the same time".
The first paid concert will take place this Saturday, May 30, 2020, at 19 pm Angola according to the poster, and virtual tickets can be purchased on the website www.soba-store.com, in the TICKETS section, in the Main Menu. The contents vary between Pocket Shows, Private conversations between fans and their favorite artists, online debates with specific figures, live games with celebrities, among others more to be revealed, however it will be the rapper CFKAPPA which will give the historic start to the first online pocket show with limited and paid membership in Angola, followed by Kizua Gourgel, on the 5th of June. On June 6 the well-known comedian Gilmário Vemba, will use the same platform for your online show.