Payment methods in online stores in Angola have been limited to bank transfers, payment via "multi-box" upon delivery, references via multi-box and we also have digital wallets, which are loaded with one of the previous methods.
EMIS promised that electronic commerce would be one of the sectors that benefited from the arrival of Multicaixa Express. Some companies have been selected for testing and now more companies are beginning to receive EMIS certification.
SOBA Empreendimentos, specialized in Electronic Commerce in Angola, announces a milestone of an important new step in the scenario of Online payments in Angola: Direct online payment, using Multicaixa Express.
According to the official note, this implementation results from a certification obtained by EMIS - Empresa Interbancária de Serviços, responsible for the service of the Multicaixa network in Angola - to allow direct payments on the platform, without the need to generate a bank reference, requiring only the transaction to be made. from the user's Multicaixa Express, when finalizing the purchase.
How it works ?
The user registered in the SOBA virtual store select the products you want to purchase, finalize the order and in the payment options select the option "Multicaixa Express".
The user is directed to a secure page where they will enter the phone number associated with their Multicaixa Express account. At the same time, the user will receive a message on his Multicaixa Express to confirm the payment by choosing the card he intends to use, and finalize.
At the end of this process, payment and purchase will be automatically completed, without any need to send any proof, or additional confirmation.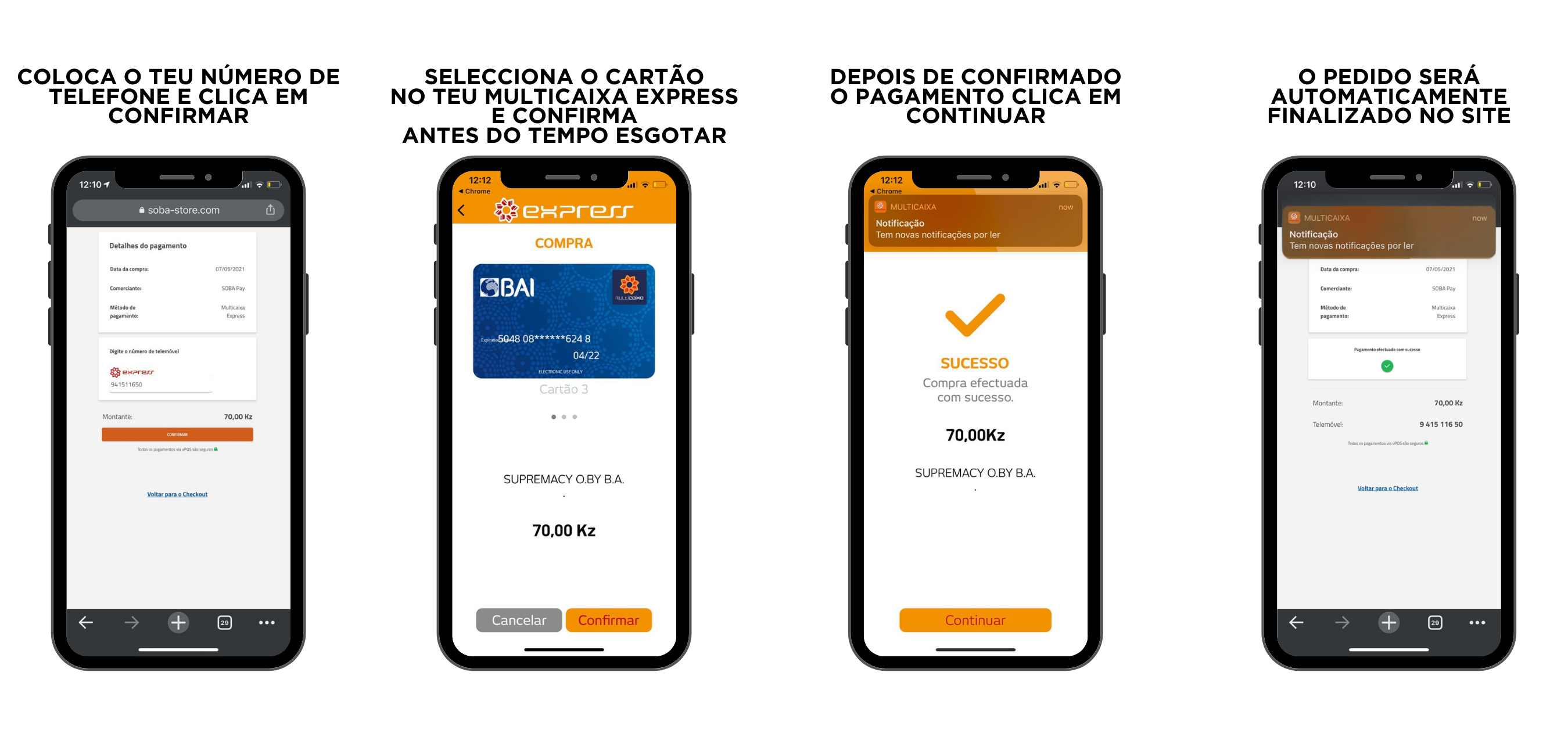 SOBA Store continues with its digital wallet (e-wallet) and now adds this new payment method to facilitate the purchase of products and services through its platform.
The Founder and Executive Director of SOBA, Claudio Kiala, guarantees that the payment method is secure, and applauds the confidence that Banking and Financial Institutions have placed in companies in the industry, allowing for a further development of the digital market in Angola.
"This payment method will facilitate the purchase of digital music, services, and goods
diverse, benefiting their respective producers / creators, since it opens more
a door to the bank layer for the acquisition of these, from a mobile device, bringing us closer and closer to the traditional means already used internationally. We look forward to helping our partners grow faster. We have ambitious projects that will start operating soon, and other businesses and content creators are guaranteed beneficiaries.", Ends Cláudio Kiala.