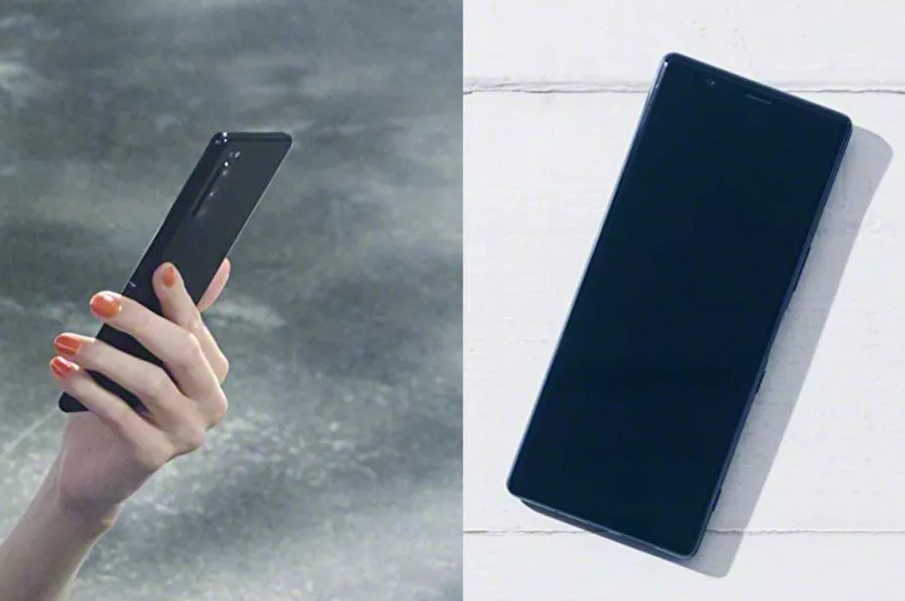 During the Mobile World Congress 2019, SONY presented the Xperia 1, your latest high-end smartphone, with a diagonal 6,5 inch screen, an OLED panel. It gives us Ultra-HD + (4K) resolution, with 1644 x 3840 pixels, all of course with the 21: 9 format and a 3300 mAh battery and Qi wireless charging.
But it seems that SONY is already preparing the presentation of the replacement Xperia 1, the device shown in the images above, shows that the replacement of Xperia 1 does not evade much of the smartphone that will be launched by SONY, seems to have been cut from the same fabric, although the rear camera system has shifted to the left side of the back of the phone. Everything else displayed in the leaked images, including the speaker location, the variety and order of the buttons and the fingerprint sensor on the right edge of the phone, are exactly the same.
A Sony is extremely slow to make radical changes to its line of smartphones, and if those leaks are accurate, it seems to keep the tradition. It is difficult to speculate what may differ considerably within this new device. Xperia 1 already has Snapdragon 855. We'll be following all the details on IFA 2019, so stay tuned to see if Sony brings some new smartphones to the show.