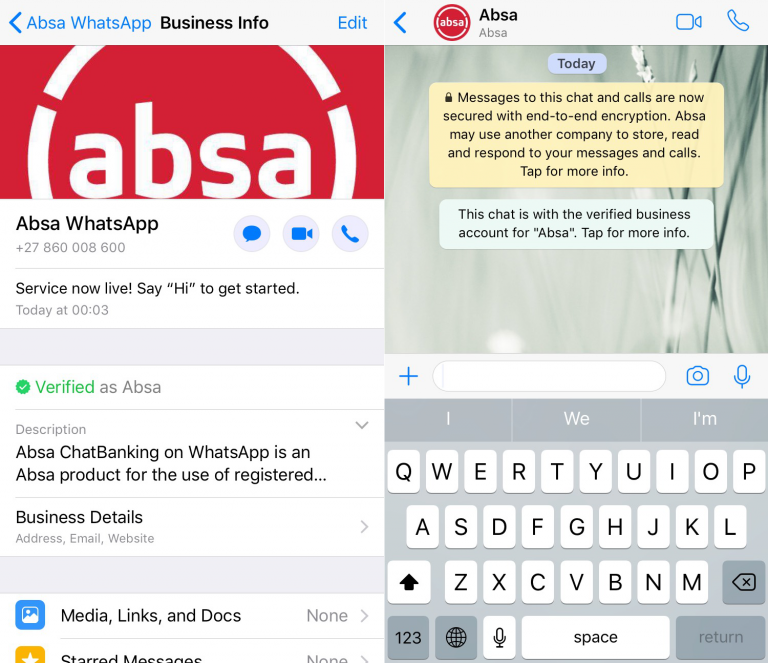 Earlier this year, WhatsApp added a new feature for banking services and not only, this service was called WhatsApp Pay, where one of the first markets to receive this news was India.
Several banking institutions in India, particularly the private bank Kotak Mahindra Bank, have tested the use of the banking platform but it is understood that Absa Bank in South Africa is the first to launch the service entirely anywhere in the world.
Well, that information was advanced during a press conference at the launch of the Absa brand, the bank confirmed that the banking service through WhatsApp is part of the strategy of the group's digital bank in the future. According to the group, as part of its "social media bank", customers will be able to make instant transactions using the service ChatBanking available on the Facebook Messenger, Twitter and now in WhatsApp.
What services are available on the platform?
The service allows customers to get their bank balance, pay electricity, pay for Internet and television services, and also pay the beneficiaries and more.
How to use the service?
Add the Absa account (086 000 8600) as a contact on your device;
Open WhatsApp and find the new contact;
Simply say "hi" to your Absa contact.