As the largest music streaming service, the Spotify has regularly presented its news. These are almost always focused on users and their use of the service and even its interface.
After many news that were presented, now comes one dedicated to news and songs that are presented. Spotify's interface will alert users and quickly show that there are new songs from favorite artists.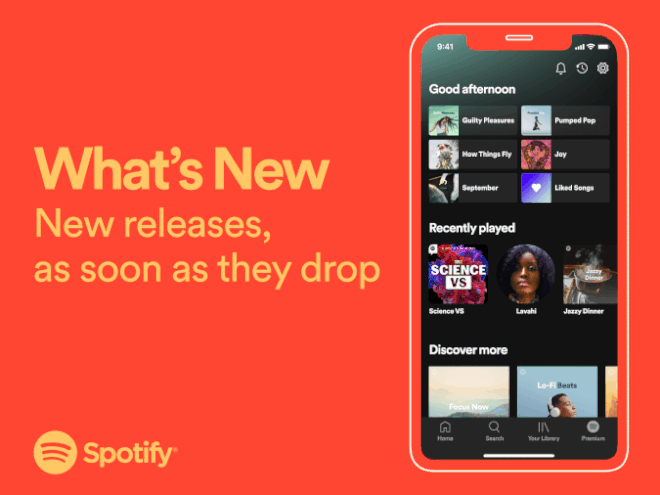 Notifications accompany a new page in the app called "What's New", which can be accessed by the bell icon in the upper right corner of the Spotify homepage.
This addition should allow for better monitoring of fans, especially podcasts with daily or weekly updates, as the old format did not provide as much prominence to what was published on the streaming audio service. By clicking on the icon, a new tab appears with all the news in chronological order — if you prefer, you can organize it by music or just podcasts and shows.
As expected, Spotify's What's New is not limited to being a list of news in the field of music. Filters can be applied to make it even simpler to access what the user is looking for quickly and without complications.
With more and more intelligence and with the ability to give news to users, Spotify now opens the way for news. Users no longer need to follow all their artists from multiple sources, having everything quickly available on their favorite streaming service.