The Embassy of the United States of America and its partners Acelera Angola and Ideia Lab announce the presentation of the "Study on the Entrepreneurship Ecosystem in Angola", which will take place on 3 October, from 08h30 to 12h30, at the Accelera Angola Hub, located at the Belas Conference Center (CCB).

The study is part of the project "Who Wants To Be An Entrepreneur (QQSE)"To provide an overview of the business status quo and its main support currently active in
"Quem Quer Quer Ser Empreendedor (QQSE)" is an entrepreneurship contest held in Luanda - Angola, between May 2019 and June 2021. This contest is independent of the sector and targets young Angolans with a solid business idea or a operating company.
The program's ultimate goal is to promote the growth and development of entrepreneurship in Angola, change the narrative and demystify the myths about who can be a successful entrepreneur.
The QQSE numbers are impressive: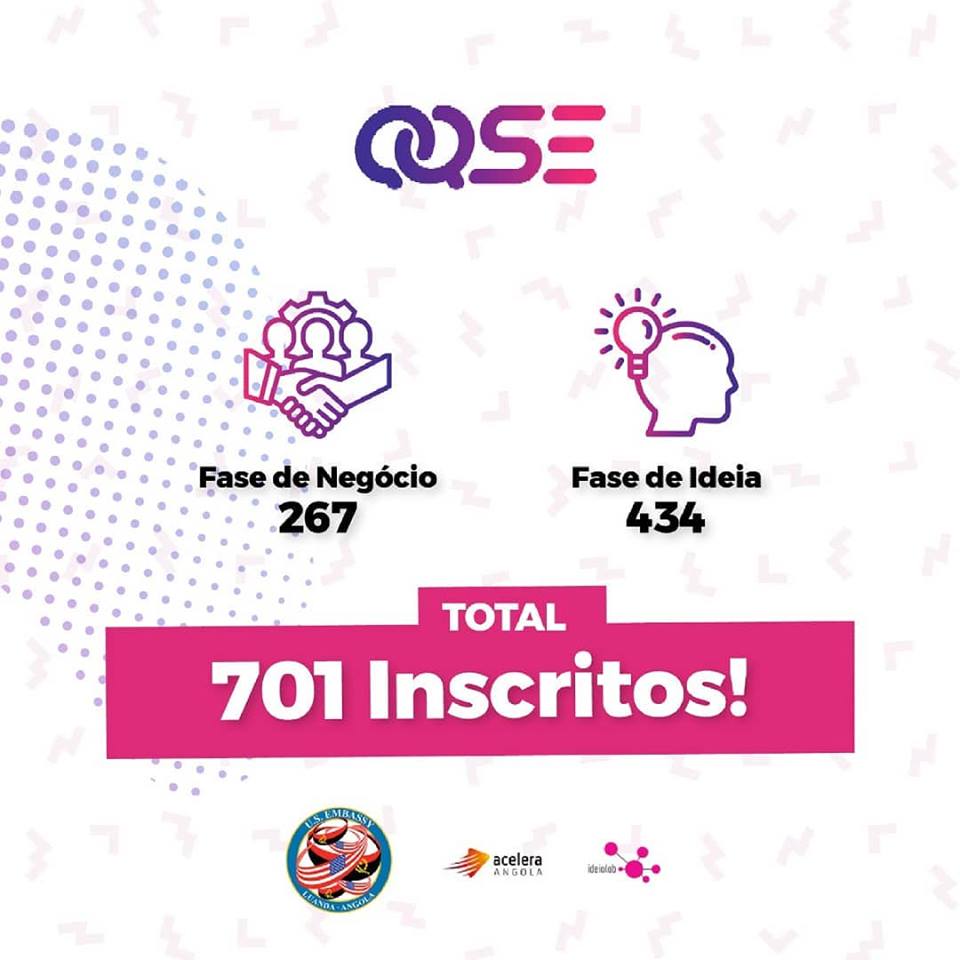 The Who Wants To Be Entrepreneur signup phase ended with the numbers described in the image.

Applications:
• Idea Phase - 434
• Business Phase - 267

Total number of subscribers: 701