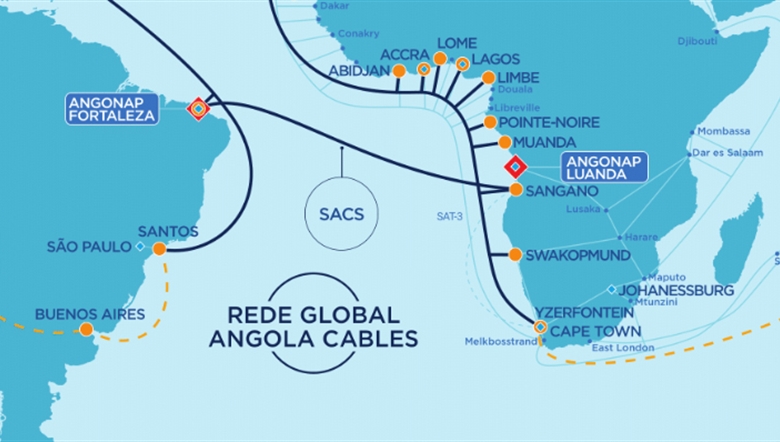 O WACS submarine cable (West African Cable System), which links Angola to Europe, records a break between Seixal, Portugal, and Highbridge, England. THE Angola Cables, guarantees the continuity of national data services through its redundant network with connections to the SACS cable (Cable System that crosses the South Atlantic).
Data connections and interconnection to international content remain available due to the robustness and redundancy of the company's networks capable of mitigating an impact of this scope.
Angola Cables and the consortium of WACS partners guarantee that they are already working with top priority to restore as soon as possible the full capacity of the cable for the impacted customers.
This is the second time in less than 3 months that we have 2 interrupted submarine cables at the same time ...