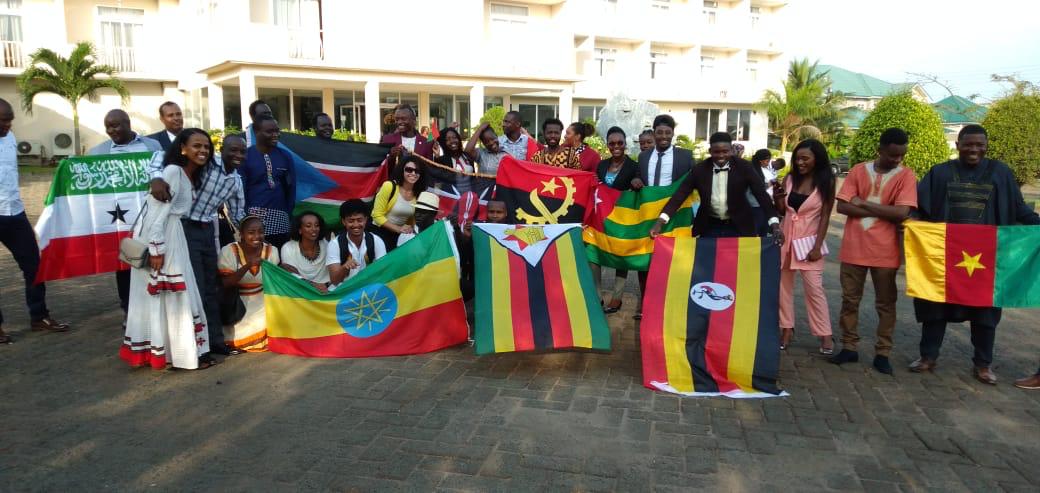 A 2019 Young African Leaders Summit took place in Accra from 22 to 23 November at the Accra International Conference Center, organized by the Young Leaders and Politicians Network. With the aim of bringing together the largest number of young leaders and entrepreneurs from Africa, with the participation of guests as leaders and leaders of associations.
The summit's main idea was to bring together delegates from various African nations (in total 15 countries) and together discuss the main problems of the continent. Delegates were randomly allocated to groups according to the topics below to jointly make brainstorming of the questions and find solutions:
1 Group - Politics and Governance;

2 Group - Technology and artificial intelligence;

3 Group - Agriculture;

4 Group - Human Rights;

5 Group - Climate Change;

6 Group - Sport and creative art;

7 Group - Gender Equality;

8 Group - Information and communication.
All solutions found during the work of each group will be forwarded to União África by the Network of Young Leaders and Politicians. The best elected presentation with the best conditions, proposals for improvements was the Group 2, which had 10 members from Ghana, 1 from Zimbabwe, 1 from Nigeria, 1 Tanzania, 1 Cameroon, 1 from Guinea and 1 from Angola represented by the young Archangel Wacunzo, who was the leader and made the presentation of the group at the Summit.