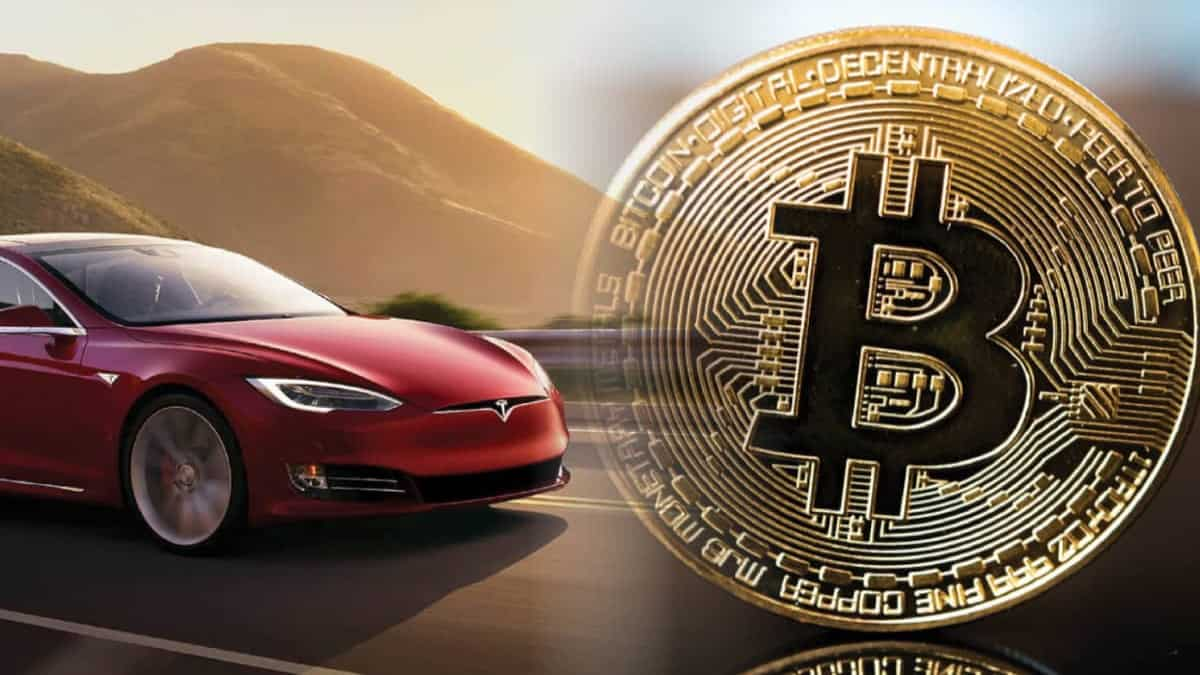 In the first quarter of 2021, Elon Musk just announced that, your company has just adopted the Bitcoin (cryptocurrency), as a currency that would thus allow customers to purchase Tesla, but it seems that it was a step taken with little results for the company's Elon, because two months later, he just announced that, the company has just retreated in its decision.
But what made the company retreat in the decision?
Tesla has suspended purchases of vehicles using Bitcoin due to concerns about climate change, said its CEO Elon Musk in a tweet, where he explained the causes that led to backing down in his decision recently made.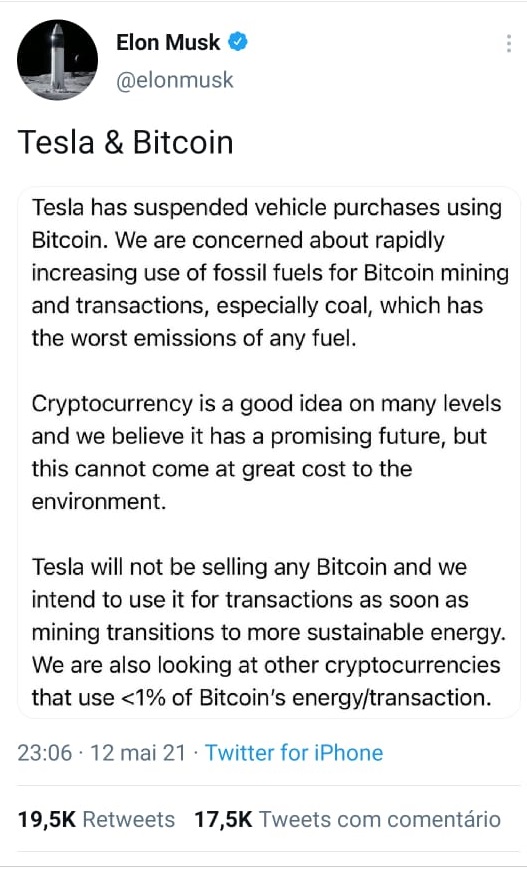 According to his post, he assumed that the decision was made for environmental reasons, this happened with the rapid increase in the use of fossil fuels for mining and Bitcoin transactions, especially coal, which has the worst emissions of any fuel.
"Cryptocurrency is a good idea ... but it cannot have a great cost to the environment - Elon Musk".
He also said that the electric carmaker will not sell any of its Bitcoins and intends to use it for transactions as soon as mining starts using more sustainable energy. Market analysts see the change as an attempt by Tesla to ease the concerns of investors who are focused on climate change and sustainability.