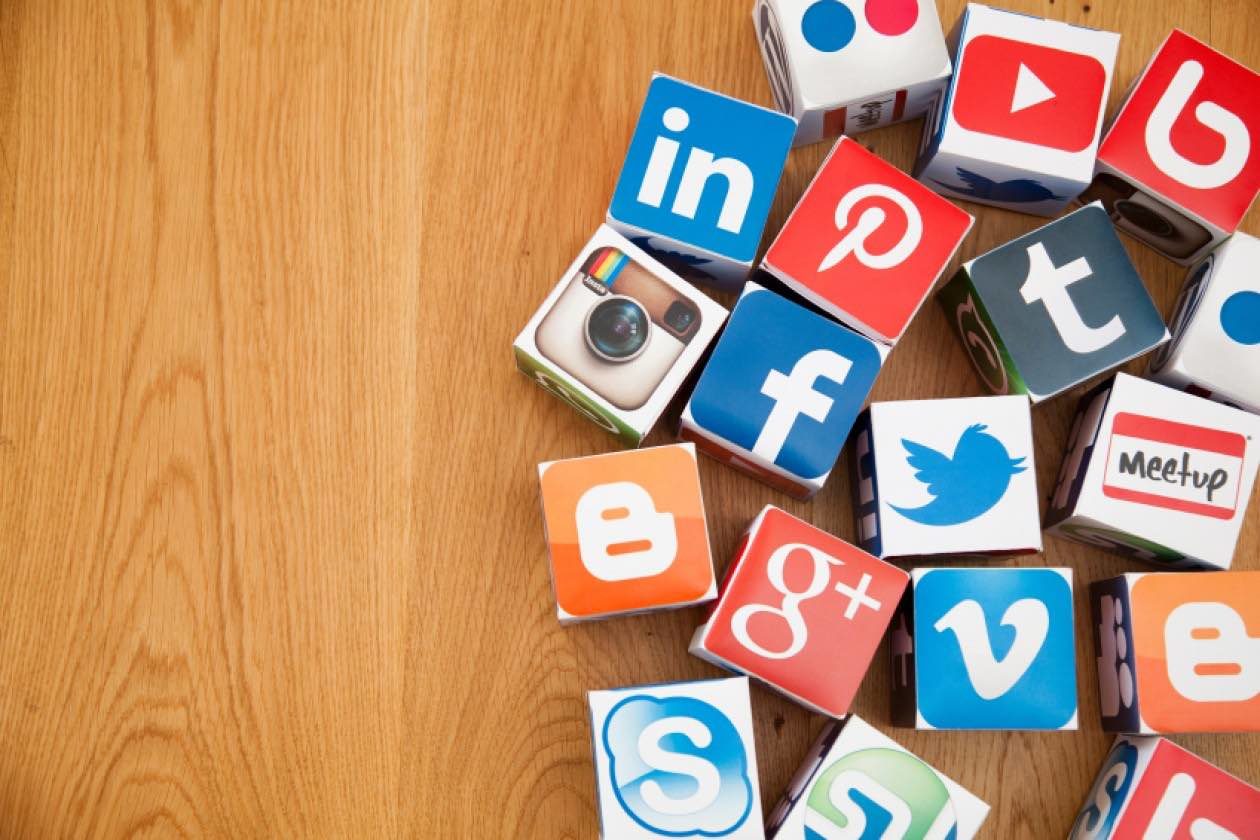 Humanity is moving towards a future where almost everyone will be a migrant or digital native. In another ten to fifteen years, virtually the entire society will be connected, with the entry of new services like the SpaceX satellite network.
Today, for about a third of humanity who already uses a smartphone, messaging and status updates via social networks are more natural than having a live chat. Social networks are already part of our daily lives and using them is already as common as turning on the TV or brushing our teeth.
In a world where social interactions are based on emojis and channeled through a front camera, the platforms we use become more than mere service providers; they are the connective tissue of our society.
What are the services most people are using to communicate?
Monthly Active Users (MAUs) is a metric commonly used to evaluate how many people are using a service on a regular basis. Here are the main social and messaging platforms in the world by MAUs: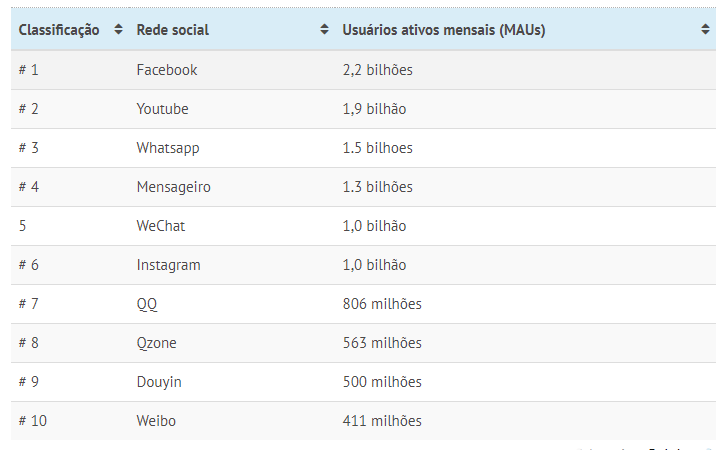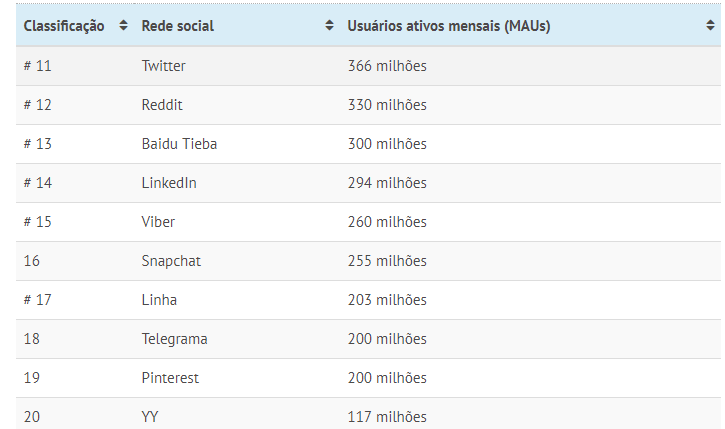 By itself, the Facebook is a giant, but if we add the other platforms run by Mark Zuckerberg, it is possible to draw a clear picture of the person who controlled social media in 2018.
Facebook has emerged as the first truly global social network, reached a billion active monthly users and popularized the idea of ​​social media. Facebook currently appears to be reaching engagement and growth levels, but acquisitions like Instagram e WhatsApp are driving growth for the company, with the former accounting for more than a third of revenue.
In China, the WeChat it is not just a typical message application. This "super app" - which facilitates everything from point-of-sale purchases to access to public services - is probably the model that other social platforms around the world will emulate as they seek a more complete integration with the lives of their users.
Because WeChat is usually also used for work, the average user spends about an hour on the application per day. This is a level of engagement that most platforms can only dream of.
When people have something to say publicly or seek to discuss big issues in the news cycle, they often use Twitter. Tweets from world leaders and CEOs can have far-reaching consequences, and hashtag social movements have united more people than ever before to affect change. For better or worse, Twitter plays an important role in modern society.
Unfortunately for Twitter, a great responsibility translated into greater scrutiny than strong revenue growth. The company has faced high-profile controversies over harassment, bots and fake news, and has struggled to achieve growth expectations. Twitter is still experimenting with new ways to monetize its 300 millions of active users.
In short, the year that is about to end was a digital year and led by social media around the world.