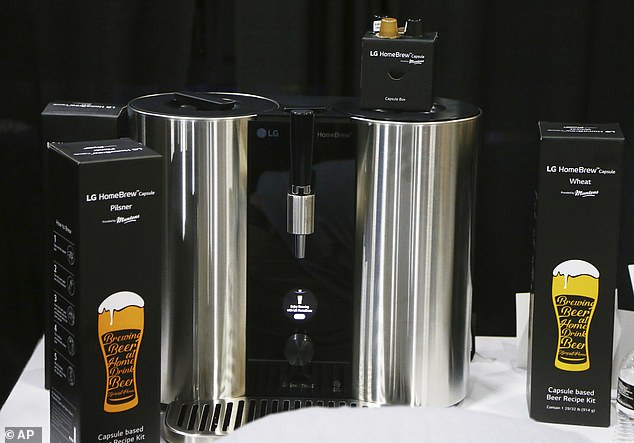 It seems that LG decided to innovate a little the market, during CES 2019, the company introduced its new brewing machine, which is aimed at brewing enthusiasts, but do not expect it to be in a cup in a few minutes.
With the device dubbed "
HomeBrew
", Users can prepare a batch of five different types of craft beers, so that the same happens users will only need to press a few buttons. The system is not so different from a
Keurig
; To brew beer, simply insert a capsule containing malt, yeast, hop oil and flavoring
But do not expect to get a drink right away because users have to wait up to two weeks before they are ready to drink.
How it works?
Users place a Keurig style capsule on the machine;
Capsules come in a variety of types of beer, ranging from IPAs to stouts;
Simply put and press a button, and this initiates the process of fermentation, aging and carbonation;
A complimentary app allows users to instantly check their beer status;
After about two weeks, the machine will have manufactured about five gallons of beer, or about 10 liters, which the user can serve in a glass.
The machine has internal controls that monitor the temperature and pressure control for the "ideal taste", while a series of algorithms supervise the fermentation process.
See the device presentation at CES 2019: