This article was submitted by Eric Martins. Do you want to share knowledge with the other followers of MenosFios? Follow the steps.
---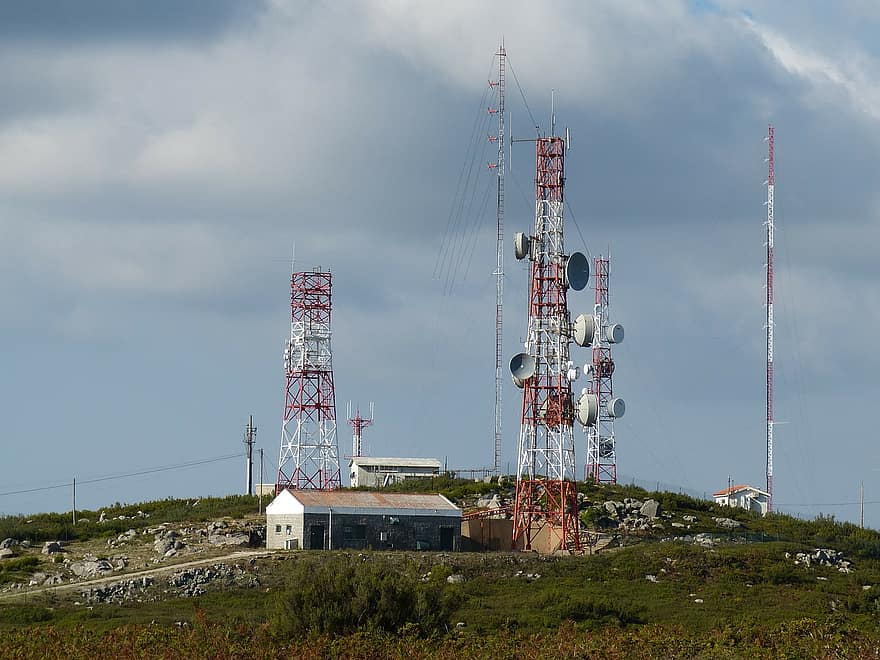 In a world as competitive as it is today, the sharing of knowledge, as well as the sharing of infrastructure, is vital for the evolution and progression of indicators strongly identified in terms of the availability of services, having as a condition sine when the quality of services with regard to telecommunications. Under presidential decree No. 166/14 of 10 July, an implicit desire is already felt regarding the sharing of infrastructure as well as its importance for the country's technological development. O ITU (International Telecommunication Union) at its eighth symposium for GSR regulators (Global Symposium for Regulators) found that in developing countries, in particular, mobile telephony has been instrumental in making services available.
With a lot to do, it is intended to increase the penetration of mobile services, especially in rural areas, but with the very high cost of infrastructure, it consequently leads to a high price where operators do so in order to recover their investment. Telecom companies in Africa can experience a reduction in capital expenditure of up to 60% reducing individual needs which will consequently reduce the payback period. Concepts and important new companies emerge as towerco(Tower companies – Tower companies) which are institutions that manage telecommunications tower infrastructure, in which they do not own them but assess their efficiency, productivity and management accordingly.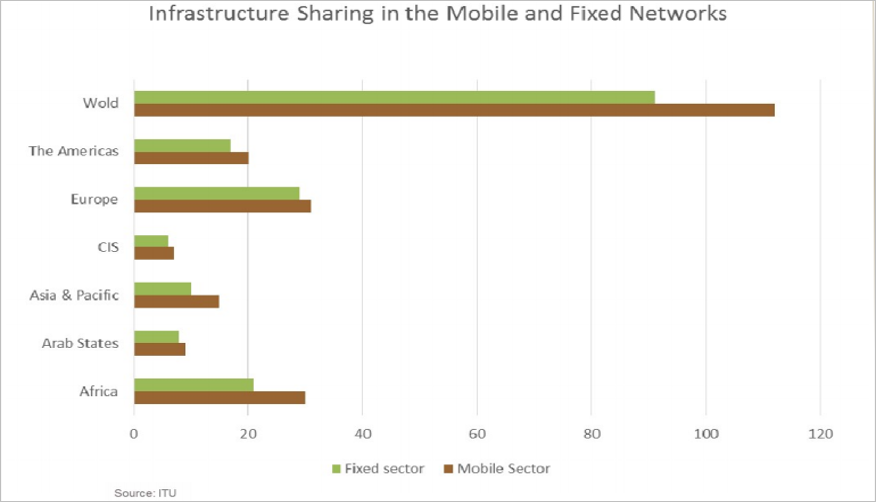 Here, with infrastructure sharing we can highlight:
Decrease in operating expenses (sharing maintenance, security, energy costs): A big advantage is the savings in installation and O&M of a new infrastructure where implicitly the workload and other operational factors can be reduced. Some companies invoked strategies of owning fewer properties on the company statement to gain more profits.
Reduction of visual and environmental impact: By using fewer telecommunications towers, we will implicitly be using less building material; there will be a reduction in territorial occupation and less energy resources will be used (less carbon emissions).
The potential risks of this implementation have to do with conflicts between partners, technical incompatibilities, disputes, increase in cyber attacks etc.
Infrastructure sharing can be:
Passive: Towers, sites, poles, energy sources, etc.
Ativa: sharing of Transmission equipment (Hubs, Routers, Fiber Optic Cables, Hardware, Antennas, etc.).
It is worth noting that the diploma associated with the decree has been leaning more towards passive infrastructure, already providing coverage for the sharing of active elements (with an eye to updating the legislation) however there are already 3 sharing models, namely:
One operator shares its infrastructure with another(A).
Two or more operators establish an agreement to build an infrastructure(B)
The leasing of telecommunications infrastructure from third parties. (C)
Specifically for our country, the Committee for Telecommunications Infrastructure Sharing was created o INFRACOM whose mission is:
The Shared Infrastructure Registry.
The power to resolve possible conflicts between providers.
Be the coordinator establishing strategies.
The members so far are Unitel, Angola Telecom, Angola Cables, CA TELECOM, Movicel, Multitel, Mundo Startel, MSTelcom, PRODEL-EP, ENDE-EP, RNT-EP, ITA and EPAL.
For our country it will be advantageous because, due to the war we are experiencing, the expansion of infrastructure was taken care of as demining in the country is still ongoing and by reusing existing infrastructure we can be present in an accelerated penetration rate of telecommunications services which will massify digital inclusion can also solve the problem of technological literacy in Angola.