A FISE, a provider of intelligent hardware solutions and the KaiOS Technologies, maker of a mobile operating system for smart phones, announced the first 4G phone that includes an integrated infrared thermometer, allowing users to perform temperature checks with an accuracy of up to 0,2 degrees Celsius.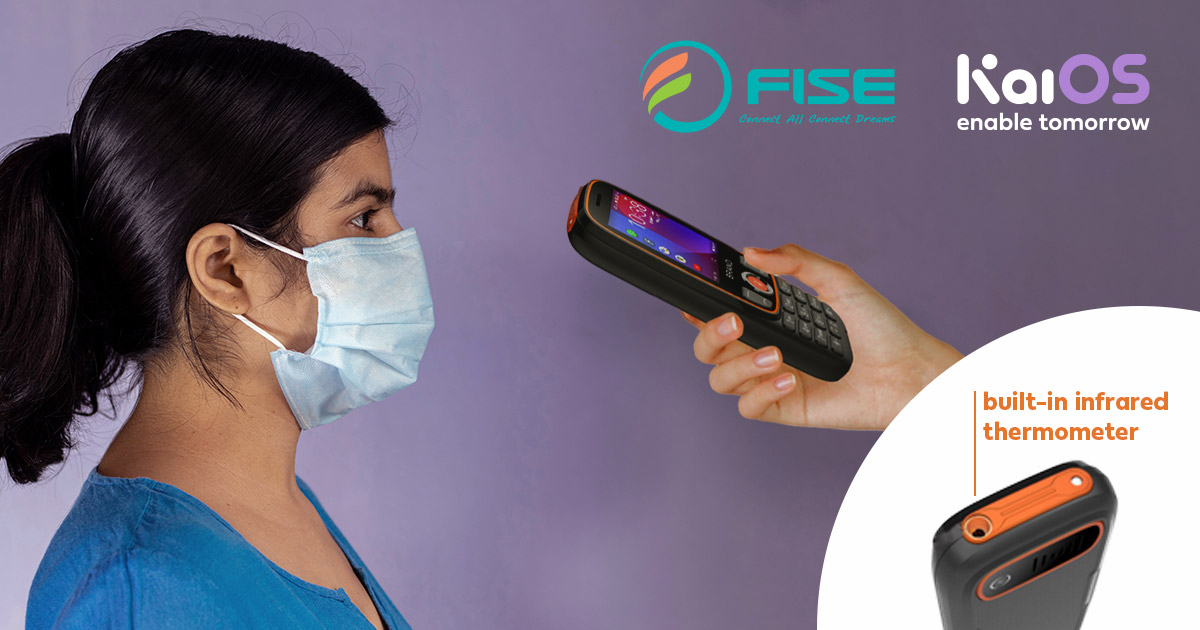 Real-time temperature monitoring is crucial to help contain the global pandemic, and this new device makes temperature verification easier and more convenient. Users simply hold the thermometer close to the subject's forehead for just a second for an accurate contactless temperature reading.
Developed in response to COVID-19 and the urgent global demand resulting from moving temperature monitoring, this new KaiOS-enabled smart phone also comes with 4G connectivity, Google Assistant and popular apps like WhatsApp, YouTube, Facebook, and Google Maps.
"One-touch temperature readings are essential to managing this global pandemic and we are proud to create a mobile device that makes these tests more accessible to the world," said Tony Han, vice president of FISE.
"We are excited to be working with FISE to help governments, medical professionals and others in need throughout the fight against COVID-19," said Sebastien Codeville, CEO of KaiOS Technologies.