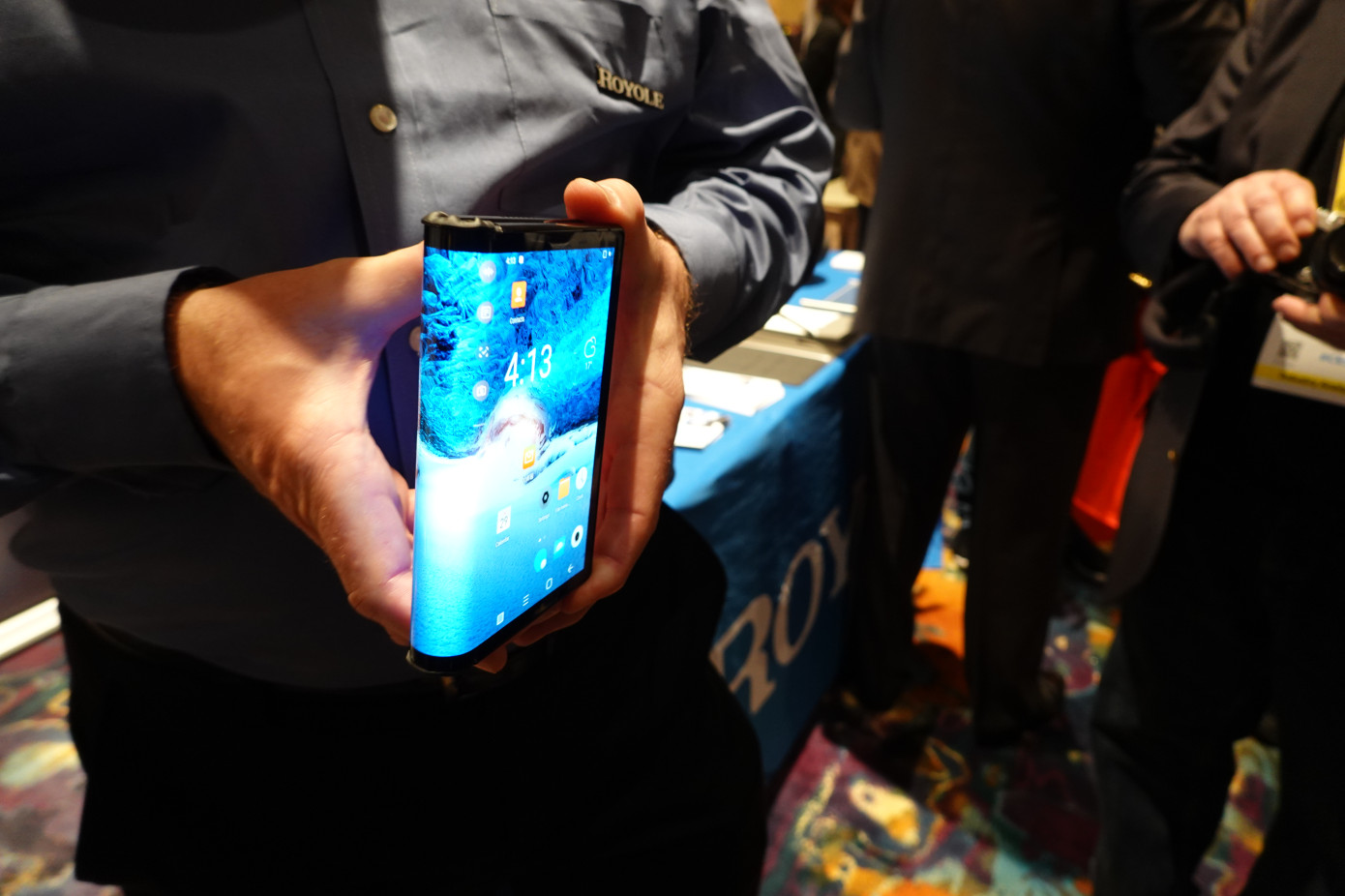 At the end of the 2018 year, there was a lot of speculation about the emergence of the folding smartphone, Samsung had already demonstrated clues of its foldable deviceAs well as Huawei is working on a foldable smartphone with 5G technology.
But it seems that another company has turned around the giants who both addressed the issue, this because the Chinese company Royole exhibited the FlexPai at CES 2019 in Las Vegas, and people had the opportunity to enjoy the device for a few minutes. According to reports, it is difficult to say whether it is a smartphone or tablet, since the user can basically use it as a small phone and tablet. Indisputably. It is a 7,8 inch device that runs Android.
Is it even foldable?
During testing, our source ensures that when you fold the screen AMOLED, there is still a small space between the two halves of the screen. But it's also much smaller than the deployed version. It's a bulky smartphone, but it's still a lot easier to store in a bag compared to a tablet.
Price
Already for sale is a version for developers of the device, at a price of 1.300 USD if it resides in the USA. Your smartphone runs Android with a number of custom software features. If you fold the device, all your content will be transferred to a part of the screen. It is not a fluid experience, but it works.
É It is impressive to see Royole managed to beat Samsung and other manufacturers in the market with this technology. Now, let's see if Royole will sell its own devices, or will be partnering with other manufacturers or both. If all goes well, by the week we will bring a video of the device.