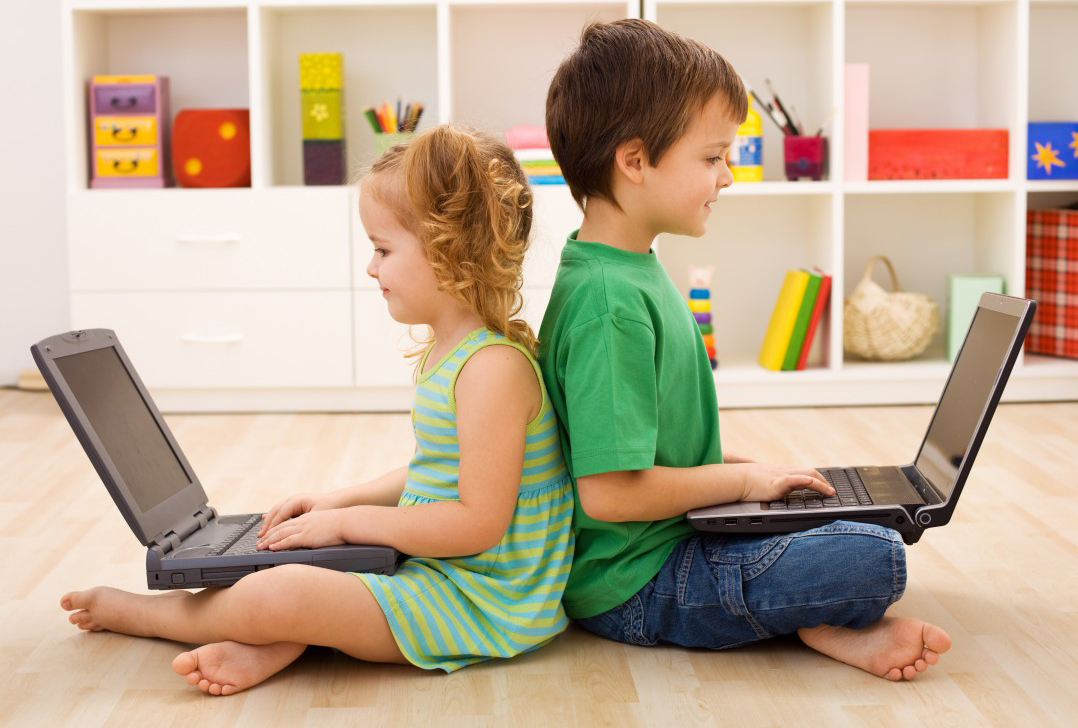 Watching TV has long been a favorite pastime of the family, enjoyed together by parents and children around the world. However, cutting-edge technologies have shifted TV viewing from the living room to the latest digital devices, often leaving children unsupervised by an adult while enjoying their viewing programs. TV preferred.
Children in the front seat
In this regard, researchers say there is a worldwide increase in children's online vulnerability, including in Africa, where smartphones are becoming more available and more accessible. A South African study showed that one in two children interviewed never or almost never spoke to parents about using the Internet, surfing the Internet on their own.
Although many parents are aware of the dangers of their children using the Internet without supervision, they unfortunately do not know how to protect their children. In the same study, 57% of the parents of the children interviewed said they had never suggested to their children ways to use the Internet safely, while only one in two parents said they had some guidance on how to support their children when they use the Internet.
Traditional TV vs Satellite TV
Within the context of traditional TV, parents can simply switch channels or turn off the television if inappropriate programming appears on the screen. But when it comes to today's digital devices? Parents can allow their children to watch TV shows on their mobile phones, but what about programs that appear while watching these approved programs?
A significant burden of responsibility lies on the shoulders of content providers. As good corporate citizens, it is not enough to just provide age restriction guidelines for inappropriate or potentially harmful content, especially when being online, even before consuming any content puts children at risk. Instead, adequate mechanisms should be made available to enable parents to implement hard and fast action to proactively protect their children.
See the example of MultiChoice. The satellite TV provider follows an internationally recognized standard for age restriction ratings in programming. Its DStv and GOtv decoders have the ability to block different levels of content according to their rating, allowing parents to physically control what children see or not.
As important as providing mechanisms to restrict visualization is to provide easy access to these procedures. It should be straightforward and straightforward for parents to restrict viewing for these measures to be effective. It makes little sense to provide protection for young viewers if it is not easy to implement.
MultiChoice Africa has taken the lead in this regard in its TV content with regular announcements demonstrating exactly, step-by-step, how parents should restrict viewing on DStv channels.
Manage digital TV viewing
What about new TV products online? MultiChoice offers its DStv customers access to DStv Now. This fully online version of DStv allows viewers to view all of their latest TV shows and sporting events on their smartphone, tablet or laptop via the free DStv Now app. This includes a wide range of children's entertainment channels from DStv.
Being aware of its responsibility to its customers, MultiChoice has invested in state-of-the-art technology to ensure that all PG blocks made in its DStv and GOtv decoders can also be applied to its online offer, DStv Now.
This gives families the freedom to allow children to enjoy satellite TV on every device, knowing that their viewing experience is safeguarded in their best interests.
What are the tips for protecting children online?
However, MultiChoice is only a content provider; there are many others that do not offer the same measures of protection to children who interact with content in the online space. This does not mean that parents have no support in that regard, it just means they need to be a bit more proactive when it comes to Internet browsing protection.
For children ages two through five, parents can compile a "safe list" of a handful of sites they have personally verified and approved for viewing.
For children between the ages of five and eight who may tire quickly to go to the same sites, and may intentionally or accidentally leave their safe zone, parents can disable their browser (Safari or Chrome) and install a browser for kids, such as KidzSearch that is available for free at app stores.
Older children, from the age of nine, need stricter protection. Here, parents can install a feature that filters searches such as Google SafeSearch to be used in conjunction with the parental control already activated on your digital devices.
Today's children grow up with technology. We can not stop the pace of technological advancement, nor how children interact with it. But we can make wise decisions to ensure that the choice of entertainment remains just that - pure entertainment that enchants, inspires, informs, and educates.