The first data center built in Togo was officially opened for business in the country's capital, Lomé. The opening of the data center is part of the Togolese government's National Development Plan to ensure the country's digital transformation and economic repositioning.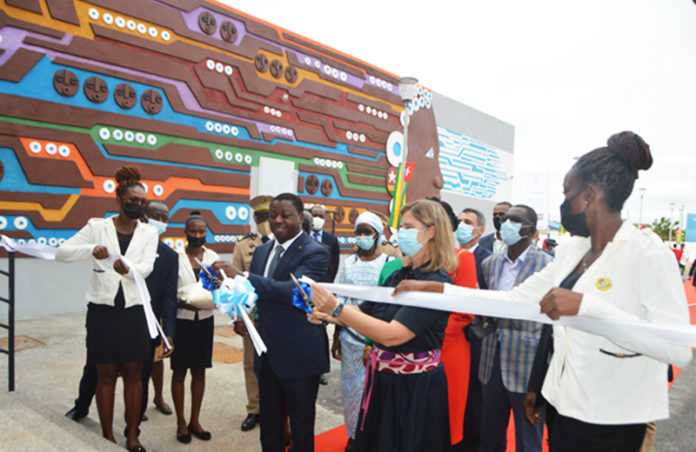 The government of Togo has commissioned Africa Data Centers, Africa's largest network of carrier-neutral data center and cloud facilities, to manage its carrier hotel, recognizing its expertise in the pan-African market.
"Africa Data Centers have a vast network of data centers interconnected across the continent," says Stephane Duproz, CEO of Africa Data Centers.
The Data Center facility managed by Africa Data Centers provides the infrastructure and security of a dedicated data center, without any individual organization having to bear the cost. By hosting servers in a colocation facility, organizations enjoy the benefits of having their servers in the cloud and while still maintaining physical control of their systems.
The government's focus on Togo's digital transformation, through its Togo Digital 2025 project, pledged to be "resolutely engaged in a process of transformation of its economy, and decided to make digital technology the cornerstone of that transformation".
Thus, the region – both from the public sector and from civil society – should directly benefit from:
Enhanced security: Storing data in distributed data centers is more secure.
Improve compliance: Distributed data centers make it easier to comply with new 'digital' regulations.
improve speed: Data transmission speed is higher in distributed data centers.
Reduced risk: Distributed data centers reduce geopolitical risks.
Reduced costs: Lower transaction costs.
Data domiciliation: Keeping Togolese data on Togolese soil enables regulatory compliance and strongly enforces national security of critical data.
Employment: Directly, Togolese people will benefit from employment within the facility, but far more importantly it is indirectly through the vast ecosystem of opportunities that local data centers create.