This article was published with the author's authorization Winnie Carmo through the blog lousy unhappy. Do you want to share knowledge with the other followers of MenosFios? Follow the steps.
---

Are you looking for information about Angola, in addition to the disastrous economy and other negative factors? Like tourist places, restaurants and many other factors that can bring you or travel through our provinces and you don't find information? Today we'll show you where to find it.
Although the photos are splendid, they leave many questions unanswered. So, this time I will give you sites with information about the country, from its nature, food, what to see, where to stay and things to do. Why yes, here we have many things to show and beautiful landscapes for you to visit.
This time, without further ado, here are the 4 sites to learn about Angola, created by people here:

Despite saying Luanda in your name, this is a website where you will find information about the whole country. Restaurant and bar reviews, accommodation options and more. You will also find guides that will show you various places to visit, options of where to eat, where to go and what to do.
LNL also organizes gastronomic events, such as the Angola restaurant Week (restaurant week), the Angola Cocktail Week (cocktail week) and the LNL Awards. As you may have noticed, this young team of explorers shows you how to have fun in Angola, in style.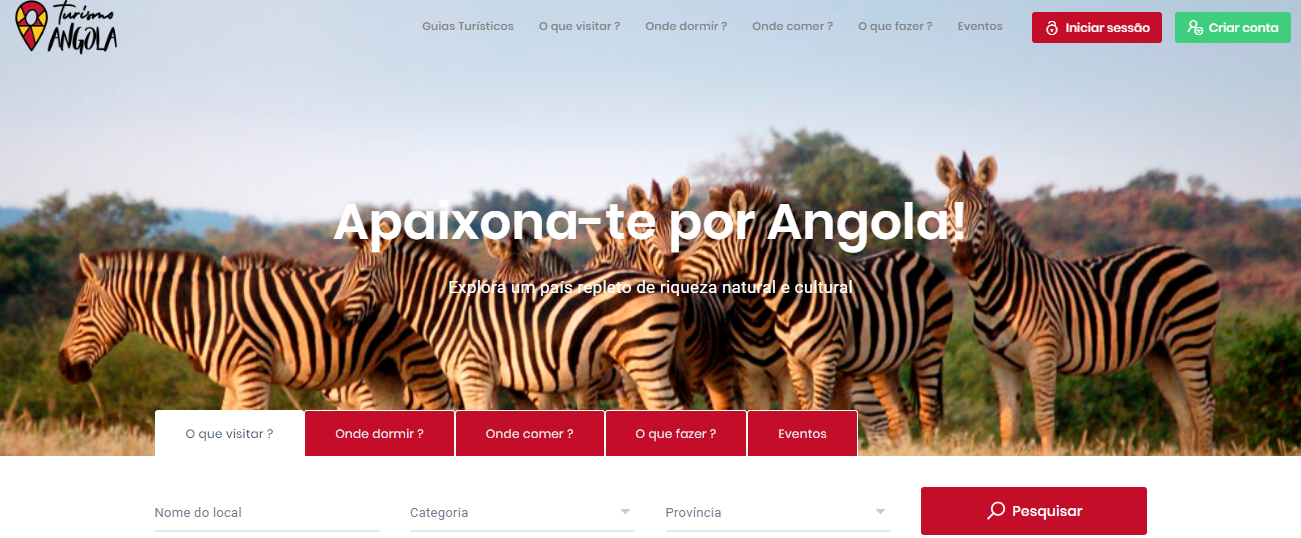 This is more like what you would expect from a typical tourism website. Here, you will find a guide for each of Angola's 18 provinces, with general information about them. That is, what to see, such as natural attractions and places to visit, where to stay, what to eat and also what to do.
Turismo Angola even has an event separator with all the cultural events that take place across the country. Go and interact with local communities. The only disadvantage of the site is that, at the moment, it is only in Portuguese. However, you can always use Google Translate to understand the simple information they share.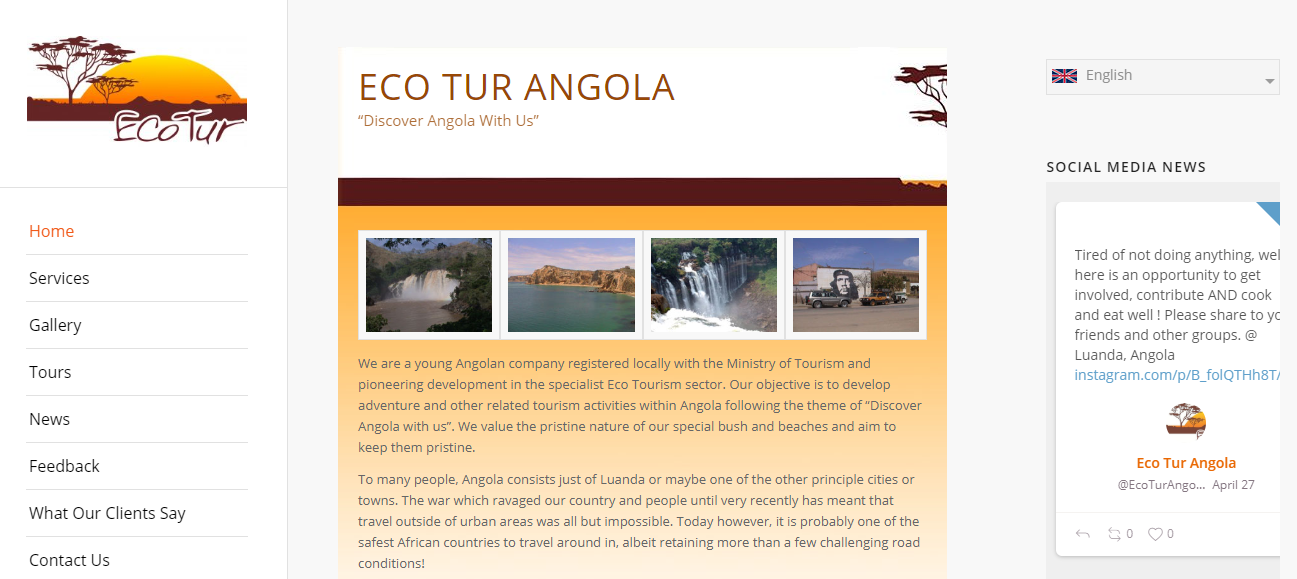 Eco Tur is managed by a team that has already explored Angola from Cabinda to Cunene, as we say here. They offer weekly packages and tailor-made tours, with transportation, accommodation, food and attractions. There are bilingual tour guides with you at all times.
If you visit their website, you will find a description of the trips from 1 to 10 days and the gallery with photos of the places they visited. O feedback of past customers is also shared. To learn more about what they're up to, follow them on Facebook.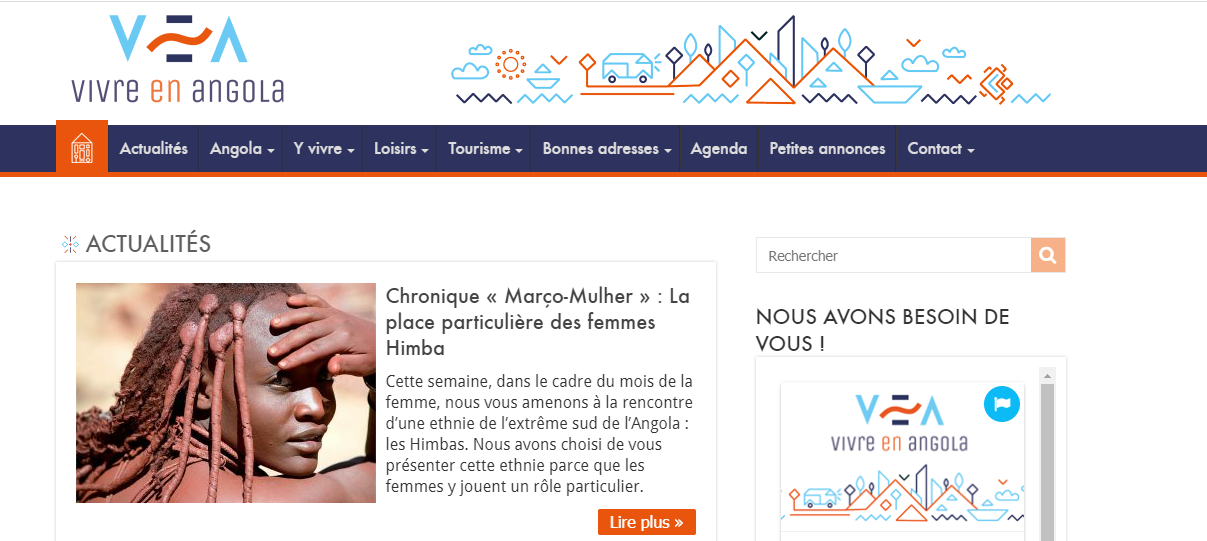 Created by French expats, Live in Angola it is definitely the place to consult if you are moving to Angola. It is an independent news site, where you will find tons of information, from what to know before you come, living costs, to what to bring.
There is a lot of information about the country itself, its history, geography, people and languages. Health, transport, education and accommodation are also explored topics. You will also find leisure activities, such as which sports to practice and where, which activities and associations to integrate, as well as night outings. And thanks to the French obsession for being thorough, there is tourist information not only about Angola, but also about neighboring countries.
If you think that's all, you've never met a Frenchman. Want to know where to shop? Found it! Restaurant tips? Found it! How about school options for your kids? You guessed it. Check.
Now you know where to find information to prepare for the adventure that is Angola. Where to find good restaurants, bars, hotels and events. It has its source for finding great walks and exploring the entire country.