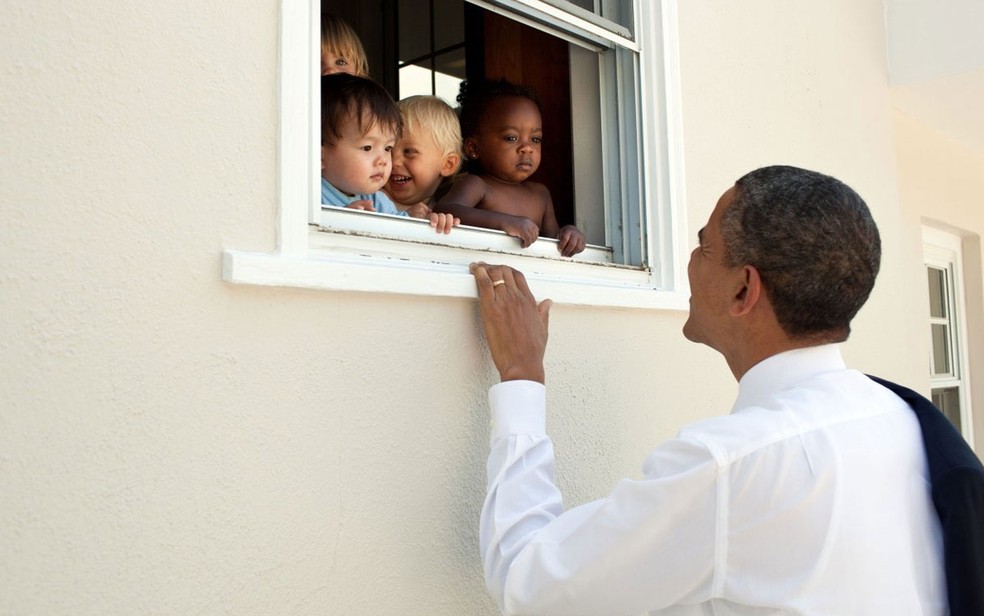 A tweet from the former president of the United States, Barack Obama on Saturday's racist violence in Charlottesville, Va., became Tuesday night's most tanned message in the history of America. Twitter.
Obama's tweet, which used excerpts from an interview with Nelson Mandela accompanied by a photo of the former American president with a group of children of various ethnicities, reached 2,71 millions of likes and surpassed thus a message that the singer Ariana Grande published after the attack on his presentation in Manchester in the UK in May this year that has 2,7 millions of likes.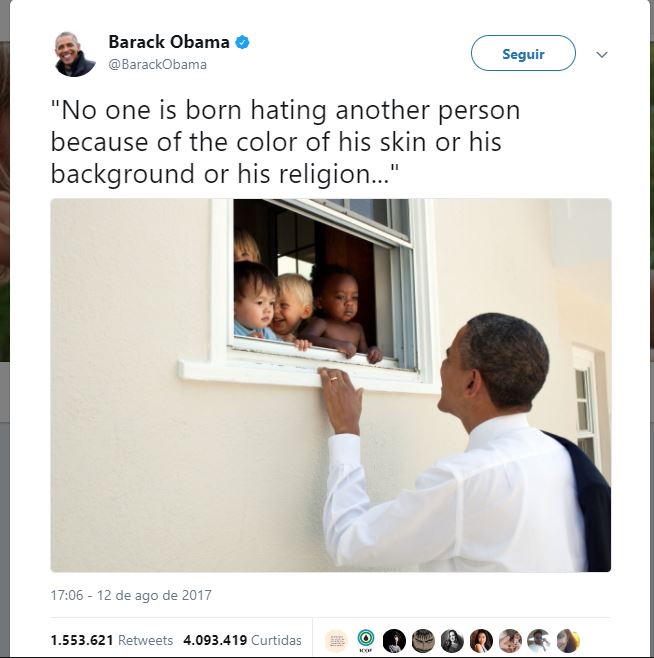 The tweet of the former US president is also one of the most popular tweets in retweets, but in this regard, he is still in fifth place with 1,12 million.
The tweeter with most retweets in the story, with 3,65 million, is that of a teenager asking for chicken nuggets for free, followed by a selfie by host and comedian Ellen De Generes during the 2014 Oscars at 3,44 million.
Say no to Racism!