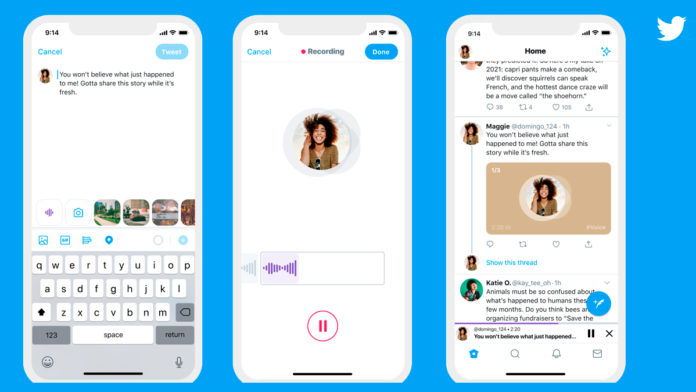 O Twitter today started new tests on the platform and this time the company wants to monitor the performance of tweets with audio. Each message is limited to 140 seconds and appears on the timeline with the profile photo.
The novelty, available for the iOS, will allow users to attach to their text content, audios captured through the platform itself. After passing the time, the capture is not interrupted but will generate a new tweet, creating the famous thread.
When creating a new tweet in the iOS app, there is an option with the warning "Record what's happening". When you touch it, a recorder interface appears to create the audio message; just touch the red microphone button. For now, there is no native feature for sending pre-recorded audio.
On iOS, playback will happen much like streaming apps, with a player at the bottom of the app, allowing you to browse and use other apps while listening to audios.
Sometimes expressing yourself through tweets can be a difficult task as the platform limits each post to 280 characters. So, starting today, some iOS users will be able to test together with the company the new feature that will allow you to record audios to link to your tweet.
According to the publication of Twitter on its official blog, the creation of voice Tweets is available, in principle, to a limited group of people on Twitter for iOS. In the coming weeks, everyone using iOS devices will be able to Tweet with their voices. In addition, anyone can see (hear) Tweets and respond to them via text.
You can Tweet to Tweet. But now you can Tweet your voice!

Rolling out today on iOS, you can now record and Tweet with audio. pic.twitter.com/jezRmh1dkD

- Twitter (@Twitter) June 17, 2020