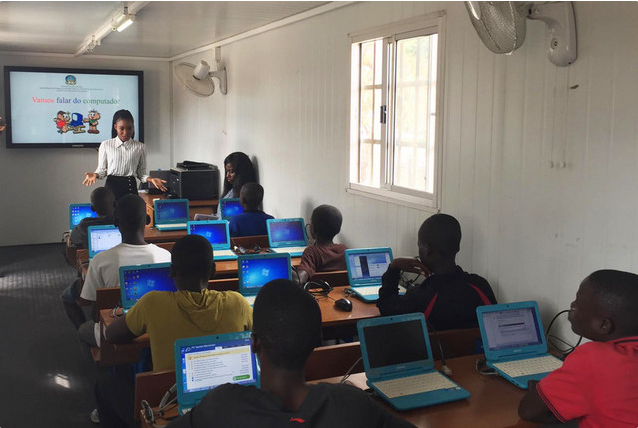 Nowadays we have few children in Angola to benefit from the use of information technology, in order to massify the use of computers in the country, the first group of 2000 training children to learn the computer course has begun.
Yes, ten disadvantaged children of the Lar Mama Daisy since yesterday, in Luanda, learning computer science at the National Technological Center (CTN), as part of the "Digital inclusion with educational content", To train two thousand children and teenagers by 2019.
Second Elementary proficiency (Project coordinator), this is the third season of the project that aims to reach the largest number of children by March 2019, she also recalled that, in the first season, in 2015, in the municipality of Cazenga, a thousand children were targeted and in the second season, which took place in 2017, in the province of Bengo, 500 children, of which 272 from four primary schools and the rest in a singular way.
Along with the other editions, the project aims to assess the degree of knowledge of minors. In the second phase, it was possible to know that in children aged 8 to 15 years old from the referred schools, 165 saw it, but never touched a computer, 83 touched it, but never used it. Of these, only 24 had computer skills. With these indicators, CTN, through the National Policies for Science, Technology and Innovation (PNCTI), proposes to end inequality.
The CTN project, assigned to the Ministry of Higher Education, Science, Technology and Innovation, involves a "Solar Sumsung Internet School"Mobile capabilities with 22 computers, a printer and an interactive digital board, which is brought to meet communities.