On August 07th, Unitel launched the UNITEL GO Challenge contest. Anyone who is attentive to the entrepreneurship ecosystem in Angola must have associated with the previous contest, the Unitel Apps. Unitel confirms that it is a more comprehensive version and intends to identify the best digital business startups in the country, as well as enhance the Digital Ecosystem of Angola.
Who can participate?
Open to all Angolan entrepreneurs and developers as well as Angolans living in the diaspora, the UNITEL GO Challenge allows the competitor to present their project individually or in groups of up to 5 elements, with the submission of a functional prototype (eg Mobile application, Website or other Digital Technology).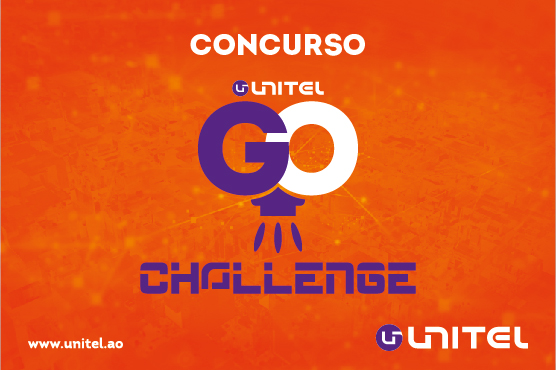 Requirements
UNITEL designs this contest to find sustainable projects. For this year, 70% of the evaluation criteria are linked to Business Management, such as the operationalization of the business and the constitution of teams with economic viability.
The concept of the contest revolves around the premise that "any programmer can develop a Front Office, but only a robust startup can develop a sustainable business".
Among the requirements for participation, the following stand out:
Permission to use any development program
Submission of explanatory video of size less than 16 MB and up to 2 minutes in length, where the operation of the Digital Business is demonstrated
Presentation of a document with a functional description (PowerPoint or PDF) based on the template available on the UNITEL website
The developed project should be sent to the email address [email protected], from the 07th of August to the 24th of August 2020, for the screening process for the following phases until the final classification, scheduled for the month of October.
The awarding of prizes will be classified in the following categories:
Winner
Honorable mention:

Innovation
Social Responsibility (Education and Health)
The winner will be entitled to:
4 Million Kwanzas
Online participation in WebSummit 2020
Up to 5 laptops
1 year of free telecommunications
Dissemination in the communication channels of UNITEL and partners
1 year of mentoring with UNITEL professionals and partners
Honorable mentions will be entitled to:
Up to 5 laptops
1 year of free telecommunications
Disclosure on UNITEL's communication channels
1 year of mentoring with UNITEL professionals and partners
Does your startup have everything to win? Do not wait any longer, the submission of proposals ends within 3 days.