In July 2017, Unitel presented the "Unitel App"During the Luanda International Fair. The application promised to add useful services for users of the Unitel network. Although it was available on the most used platforms (Google and Apple), Unitel did not make a continuous promotion of the app, but it seems that this has just changed.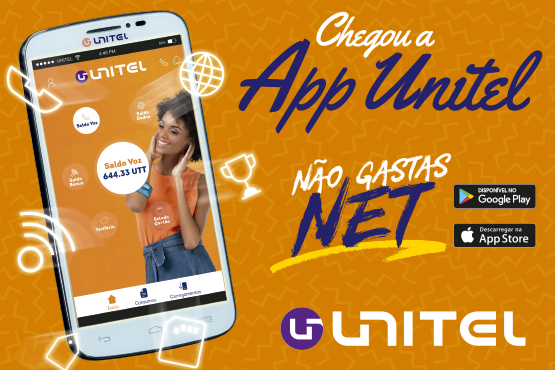 This week, Unitel is announcing the new features of the application, allowing all Unitel customers to access and manage their accounts with more convenience, efficiency and transparency.
Using your mobile phone, the Unitel client can manage your services and accounts whenever and wherever you want. The Unitel App allows you to check voice, data and bonus balances as well as access charging and consumption history. In addition, through this application, the customer can activate and deactivate the following tariffs and services: 10 Amigos, Advance Only, Net to Day, Load There, Give Only, Talk All, Net Light, Roaming and Data Plan.
To access the Unitel App, the customer should download the application, available at Google Play and AppStore. The use of the application is free and does not spend data balance in its use.
For customers who do not have a smartphone that allows them to use this application, they can access the "Unitel menu", with the availability of some of the features mentioned, through the command * 111 #, also free access.
So, have they already tested the application?