New York Attorney General Letitia James accused the Facebook that for almost a decade, the company used its dominance and monopoly power to crush smaller rivals, chase away competition and all at the expense of everyday users.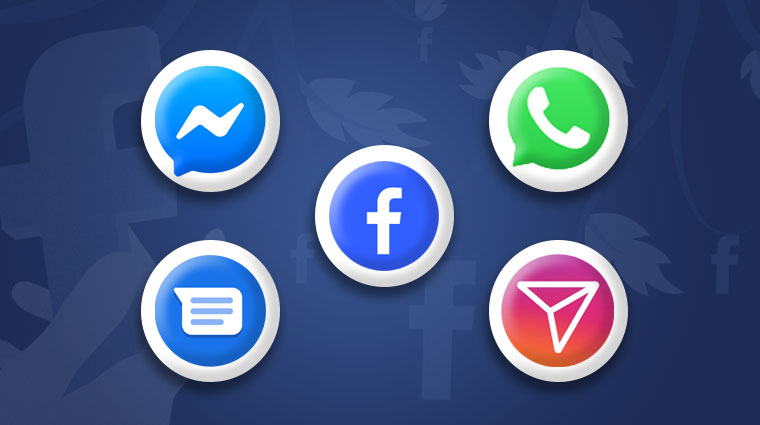 Now, it seems that the FTC (Federal Trade Commission) is feeling that perhaps Facebook has an excessive monopoly on social networks and wants to separate them. Along with 46 other states, the FTC filed a lawsuit against Facebook, accusing them of maintaining an "illegal social network monopoly" and having "years of anti-competitive conduct". They also accused the company of a "systemic strategy" of trying to eliminate competition through acquisition acts, such as when they acquired Instagram and WhatsApp.
Complaints filed last week focus specifically on purchases from the social network Instagram for $ 2012 billion in 19 and WhatsApp, for $ 2014 billion in XNUMX. Both transactions were authorized by regulators, so it is anticipated a long court battle now. The prosecution explains that Facebook bought its rivals before they could become a threat to the company's dominance.
"The personal social network is fundamental to the lives of millions of Americans. Facebook's actions to consolidate and maintain its monopoly deny consumers the benefits of competition. Our aim is to reverse Facebook's anti-competitive conduct and restore competition so that innovation and free competition can thrive, "says Ian Conner, director of the FTC's Bureau of Competition.
On the other hand, Jennifer Newstead, of the Facebook Group's general council, argues that these lawsuits are a "revisionist" ploy and that anti-competitive legislation should not serve to punish successful companies, stressing that WhatsApp and Instagram have only become the success they are today after Facebook has invested billions of dollars.
Some experts consider the case of the FTC (Federal Trade Commission) to be quite strong, since it can use quotes from Zuckerberg like that of 2008 when the founder wrote in an email that "it is better to buy than to compete".