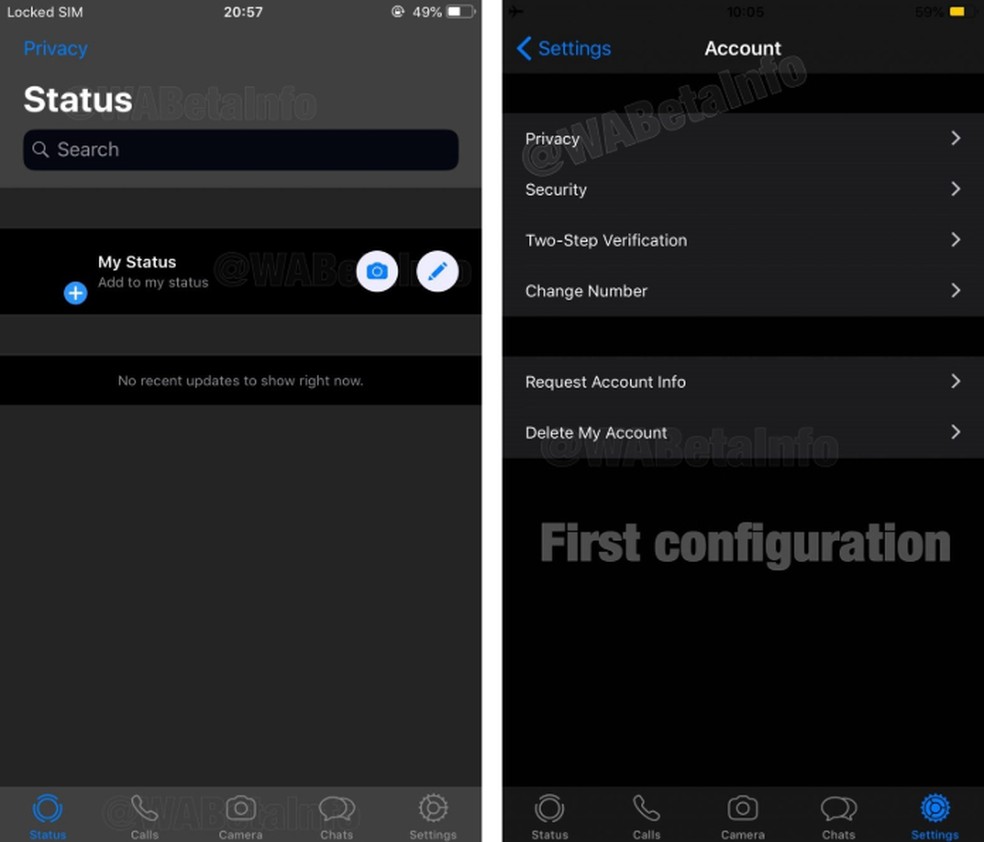 At the beginning of the year 2019, the first rumors arose that night mode would be on the way to reach WhatsApp. It seems that the platform is already testing this mode for users of iOS.
WhatsApp is one of the last Facebook apps to get night mode support on the iPhone, and the latest Beta version now includes this feature. Unfortunately, to access this option in the dark mode, you need to be in the Apple's TestFlight platform , which is very difficult to access.
A version was raised to 2.20.30.16. The feature should also be activated for testers of the conventional version soon. Also according to our source before launch for all users of the popular platform, it is necessary that the novelty undergoes an evaluation phase.