WhatsApp has become an essential application in recent years. No matter the platform, the most practical way to interact with contacts has been Whatsapp. With that responsibility, "demands" from users begin to emerge. The Web version of the application was one of the "requirements" that the Facebook team met. But, the features of the web version are not the same as the mobile version. The ability to make video and voice calls on the web version is certainly one of the weaknesses.
With the pandemic, the fight between communication apps is fierce! Facebook (company that owns Whatsapp), has been making changes on all other platforms, to accommodate users eager for simpler interactions with their contacts.
Apparently, in the coming weeks we will have video and voice calls in the version Whatsapp web. The function had already been discovered in September, but did not exist in the test versions.
The team at BetaInfo (website known for showing various features of Whatsapp, even before the official announcement), published an image of a call on WhatsApp Web, the application displays a small window, in which we can answer or refuse the call.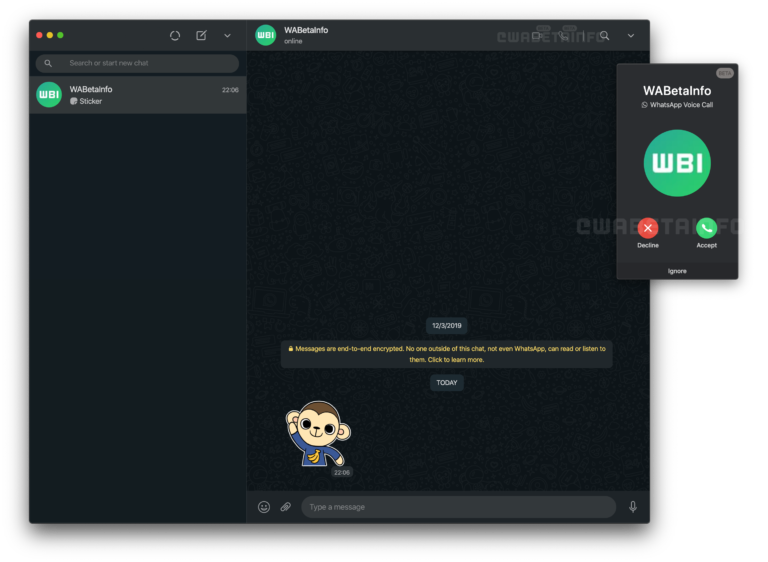 The application also displays a window when you are the one making the call. In it, it is possible to observe the status of the call, end it, in addition to connecting the camera and the microphone.
These details were found in version 2.2043.7 of WhatsApp Web, and are not yet available to users of the stable version. In addition to individual voice and video calls, the feature will also work in messenger groups.
Will this feature be useful for you?