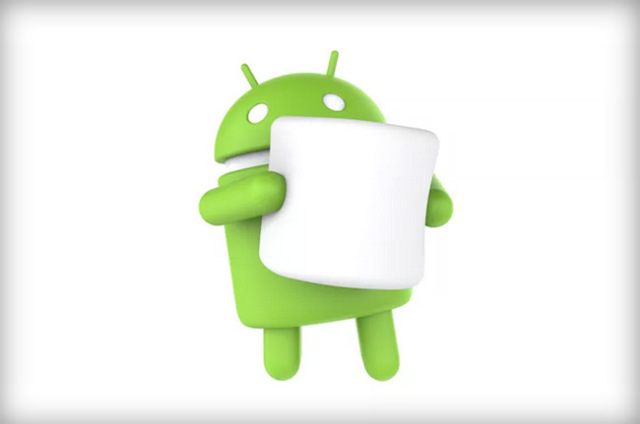 Google, which is behind in the development of the Android operating system, the system most used by readers of MenosFios, started advertising for the update of Android 6.0 Marshmallow. This update will not be available to everyone as it will depend on smartphone manufacturers, as has been customary.
Android 6.0 Marshmallow, a very important update that greatly enhances the performance increase. The problem may be limited only to the spread of the update to users.
As we know Nexus devices are always privileged, but we cannot say the same for users who have HTC, Samsung, Motorola, Sony or any other smartphone, Google cannot help us. Only the company that manufactures your smartphone will be able to decide for you if the update for Android 6.0 Marshmallow is available.
Many will be disappointed with the following list for having given a fortune on a phone that probably can not be upgraded to run the newest version of the operating system developed in Mountain View. But we must be optimistic.
This list may be subject to future changes if manufacturers announce:
Google
Nexus 5
Nexus 6
Nexus 7 (2013)
Nexus 9
Nexus Player
Android One smartphones
Samsung
Galaxy Note 5
Galaxy S6 edge +
Galaxy S6
Galaxy edge S6
Active Galaxy S6
Galaxy Note 4
Galaxy Note Edge
Galaxy S5
Galaxy Tab S2
Galaxy Tab S
Galaxy Note 10.1
Galaxy Note Pro
HTC - announced that the update of these models will arrive by the end of the year.
HTC One M9
HTC One M8
HTC One M9 +
HTC One E9
HTC One E9 +
HTC One ME
HTC One E8
HTC One M8 EYE
HTC Butterfly 3
HTC Desire 826
HTC Desire 820
HTC Desire 816
Sony - announced that they are working hard to release the update, but have not announced a specific date for the release of the update.
X
Xperia Z5 Compact
Xperia Z5 Premium
X
Xperia Z3 +
X
Xperia Z3 Compact
Z3 Xperia Tablet Compact
X
X
Xperia M5
Xperia M4 Aqua
Ultra Xperia C5
Xperia C4
Motorola - did not announce exactly when the update for the Marshmallow will be released
2015 Moto X Pure Edition (third-generation)
2015 Moto X Style (third-generation)
2015 Moto X Play
2015 Moto G (third-generation)
2014 Moto X Pure Edition in the US (second-generation)
2014 Moto X in Latin America, Europe and Asia (second-generation)
2014 Moto G and Moto G with 4G LTE (second-generation)
2014 Moto MAXX
2014 Moto Turbo
Droid Turbo
Nexus 6