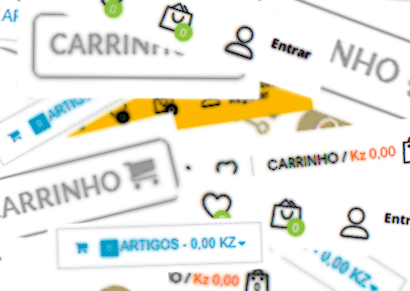 If you have tried to shop online, you certainly know the international shopping sites, as it does not take much for them to be at the top of the results if you search for an item you want to purchase.

Among the biggest online commerce companies and the brands that make it possible to buy your articles through their websites, the offer of e-commerce outside Angola (and so many other countries) is accessible to everyone, including Angolans. However, unless you have the required payment methods and are willing to pay large delivery charges for national delivery, we do not advise you to follow this path.
The truth is that between unknown names and little appealing sites, since the last article on this topic in 2015, the number of Angolan online stores has increased considerably for the convenience of any shopping enthusiast. Platforms such as NCR Online, Fazenda Girassol and Brechó Angola make it possible to ensure the functionality and security of what is national.
We did not place orders in all the stores listed below, so before you buy try to check the usage experience with other internet users. However, they deserve our attention for the boost they give to Angolan e-commerce:
It should be noted that payment is made in several ways: loading a virtual wallet, cash upon delivery of the product, bank transfer or by Multicaixa, so in some cases, you may have to leave the house.
Do you know any other online store in Angola? Indicate in the comments.