The Battle Between Browsers it's not a new thing. Obviously the powers have not alternated so much and Chrome is reigning, but… and in Angola, which browser has conquered the hearts of users?
Let's analyze the data from January to April 2021, starting with the global analysis: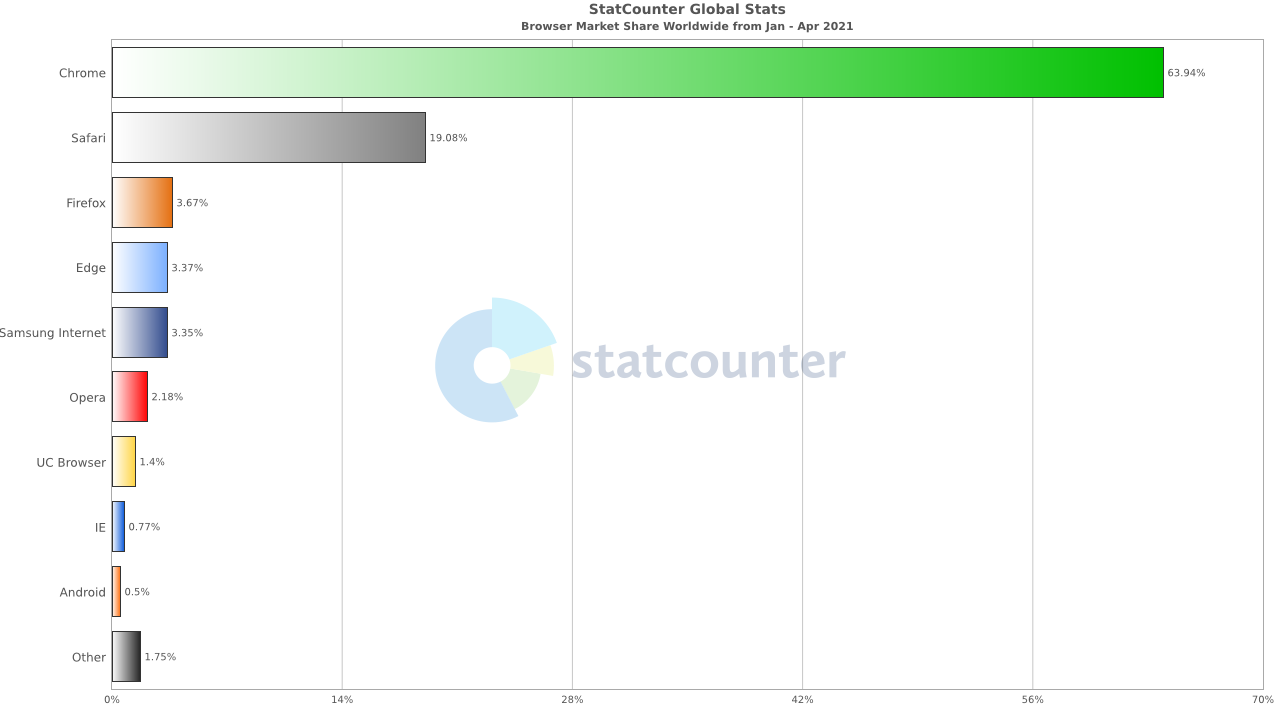 Worldwide there is no doubt, an overwhelming supremacy of Google's browser, Chrome accounts for more than 63% of hits. And this figure should not surprise anyone, remembering that the market share of the Android operating system exceeds 77%, with Google's apps pre-installed, the path for Chrome was paved, at least in the mobile segment. Chrome has occupied in recent years (since 2012) the place of Internet Explorer (Rest in Peace), the famous browser from Microsoft.
Safari comes in second with 17% and Firefox (in freefall) with 3.67% market share. Internet Explorer replacement Edge has been going up (slowly) since 2015, but Microsoft should be happy, because growth is growth, right?
But, which is the most used browser in Angola?
No surprises, Chrome reigns! 69.68% market share, surprises follow, with Firefox a modest 6th place and Opera taking 3rd place. Safari follows the world standard with second place.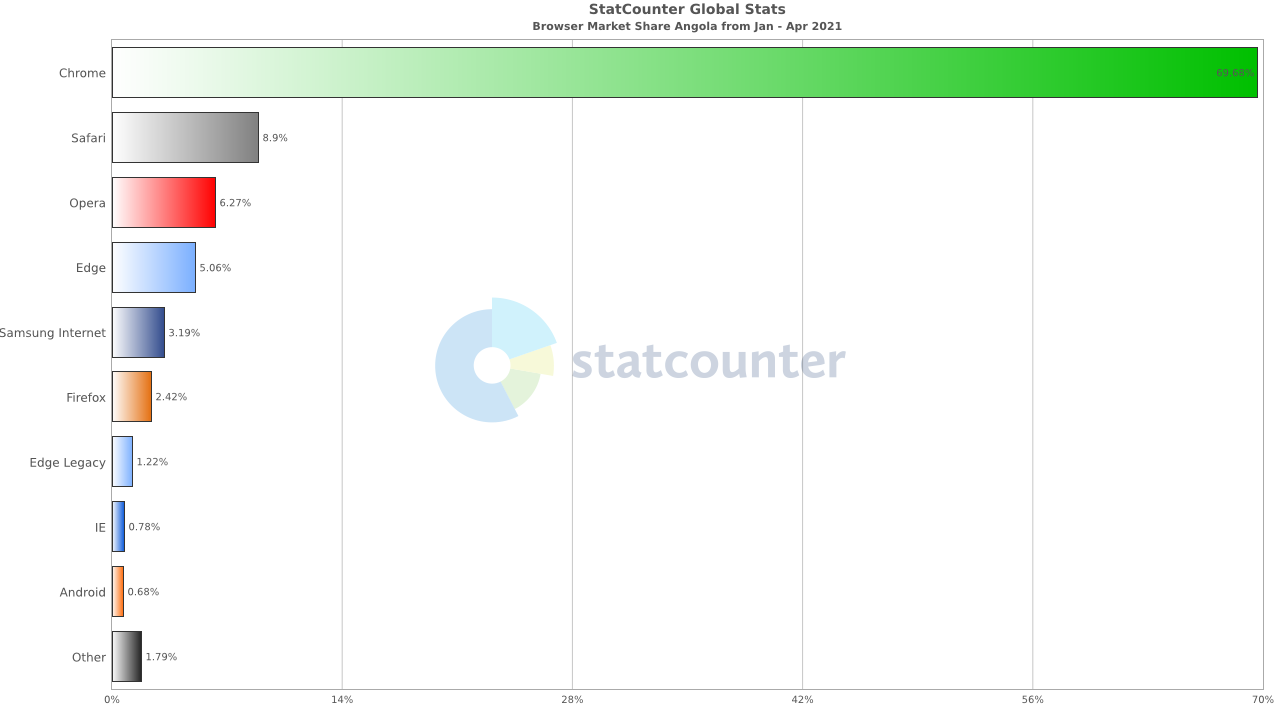 The source of this data is the gs.statcounter.com , but, to be on the safe side, we decided to compare it with the data from MenosFios visitors. We analyzed the same period: January to April 2021.
Without substantial changes, Chrome continues to be the most used browser to access MenosFios, Safari continues in second place and Firefox drops to the eighth position.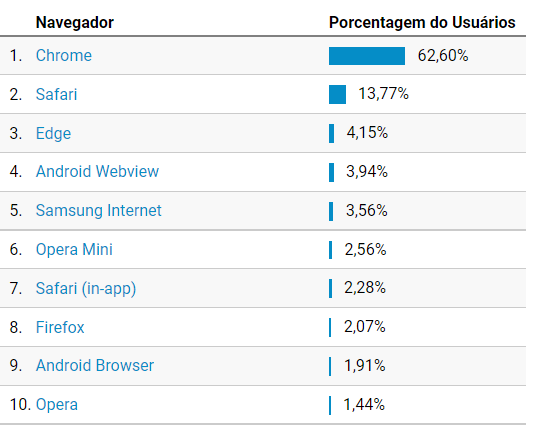 So, any surprises on this list?