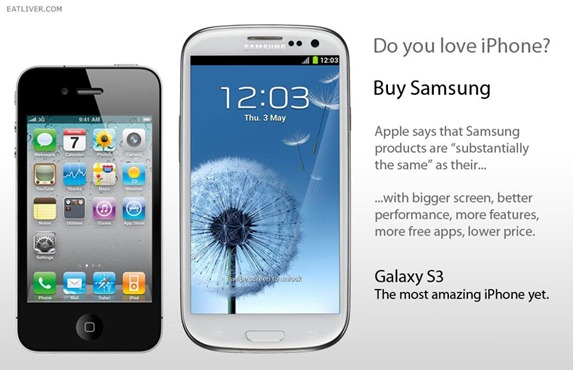 Taking advantage of this Apple Vs Samsung dispute, the staff of the "eatliver.com"Spread this image that has become a fever in social networks. A small (free) translation of the text...
Love the iPhone?

Buy a Samsung

Apple says that Samsung products are "substantially similar" to theirs ... With larger screens, better performance, more functionality, more free apps, lower prices.

Galaxy S3, the most extraordinary iPhone that has appeared to this day.
A little irony to show how one can lose focus in these patent wars.