A Microsoft has been improving considerably the interconnection application of the Windows 10 with devices Android. The company announced that the application your Phone can now run Android apps on Windows 10 PCs, giving a much needed boost to multitasking.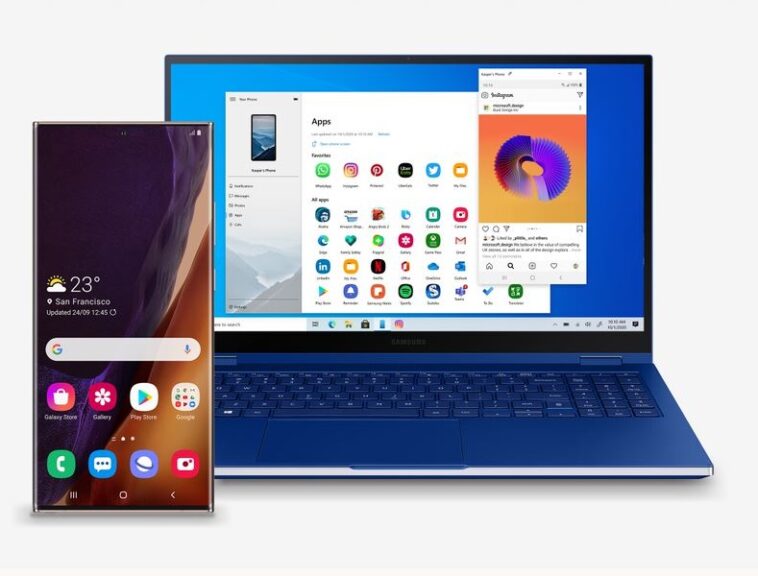 This integration also allows Windows 10 users to switch between Android applications opened on the PC using the Alt + Tab keyboard shortcut or to set shortcuts for them on the taskbar or the Start menu. The ability to run apps directly from Your Phone means that users can simply pin their favorite Android apps to the taskbar and run them like regular Windows apps.
In addition to social media apps, the new Your Phone feature also lets you access other Android apps on Windows 10. For example, Clock, File Manager, Food Ordering Apps and Google Play.
In other words, with this functionality, users will be able to control almost any application on their Android devices directly from Windows, the same being presented directly on the system.
In addition, this also allows bringing keyboard and mouse support to any Android app that is available, which can certainly be beneficial. However, Android apps for Windows 10 are currently offered with devices Galaxy Note 20 recently launched. Microsoft and Samsung have teamed up for an exclusive long-term partnership; therefore, most of Your Phone's new features reach Samsung devices first.
In other words, the user will have to spend at least a thousand dollars if they want to try the feature right away.