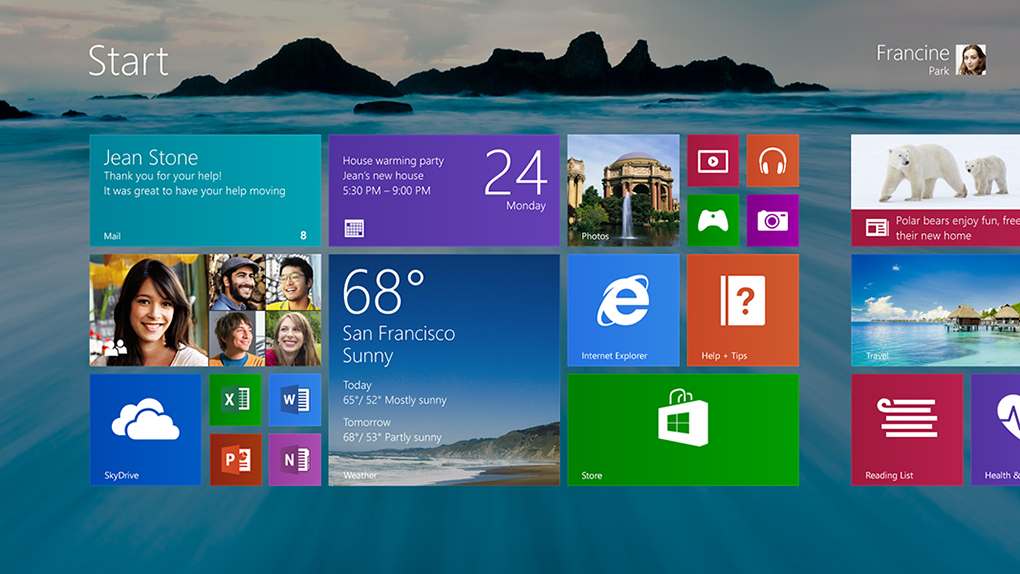 Promises are debts and Microsoft was in debt to many users who bought / installed Windows 8. Complaints began with the absence of the start button, the modern interface (formerly called Metro), the inability to choose the standard interface ... among other complaints.
At the developer conference "Build 2013", Which started yesterday, June 26, and will end on the 28, Microsoft finally released the Windows 8 update, the long-awaited version with" fixes ", Windows 8.1
It should not surprise anyone that the novelty of this update is the return of our old acquaintance, the start button. As expected, it will not have the same functionality as the old button, now it is just a shortcut to the home screen, the one with the Modern interface.
Other news are related to system customization:
Possibility to use the same desktop wallpaper in the metro interface
Dynamic blocks with various dimensions (Before we could not increase or decrease the size of these blocks, nicknames of "tiles", but now we have 4 different sizes)
More complete control panel
Deeper integration with SkyDrive
Bing application update, with the addition of many features
Download

It can be done on the official Microsoft website: http://windows.microsoft.com/pt-br/windows-8/iso-preview
It is free and the password is in the public domain: NTTX3-RV7VB-T7X7F-WQYYY-9Y92F.
For now the ".iso" images are not yet available, they will have to follow the steps given by Microsoft, on this page: http://windows.microsoft.com/pt-br/windows-8/download-preview
Release of the final version
Intended for fim do yes and it will be free for those who already have Windows 8 installed
See Windows 8.1 in action
[Via]: Telegraph