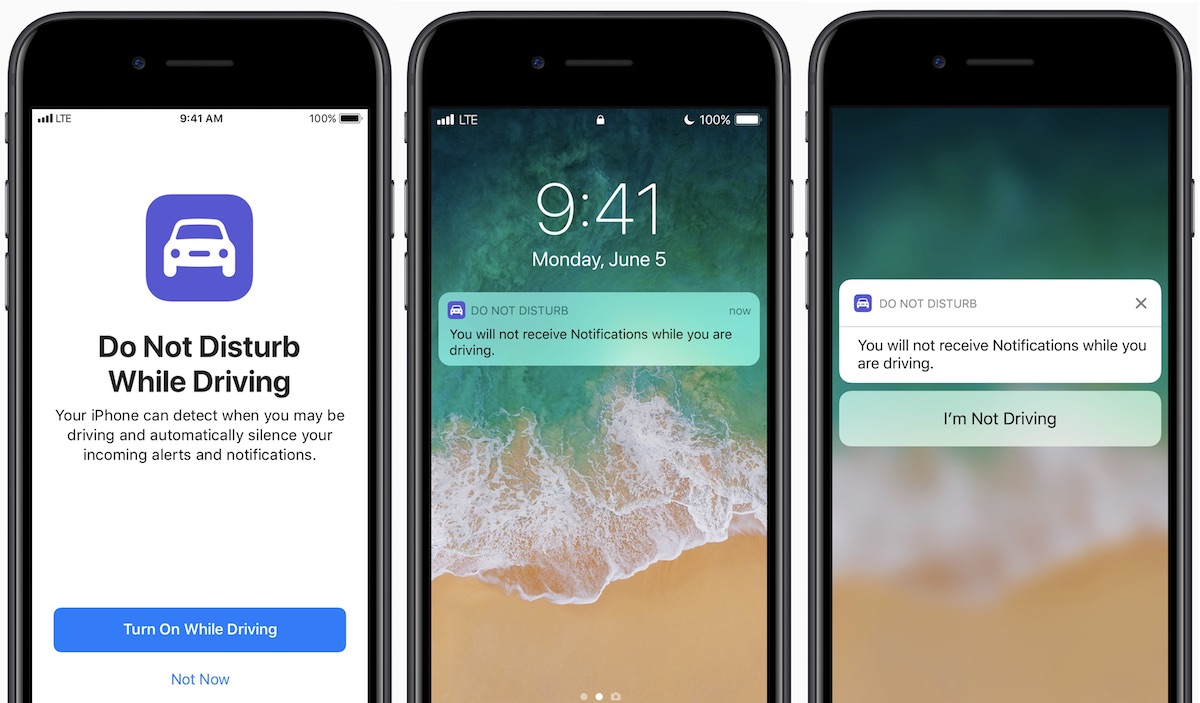 A Apple announced last Monday (05 of May), in the event WWDC 2017 the new version of your mobile operating system - iOS 11, which will feature a feature that will make it impossible for iPhone users to read notifications while driving.
Do Not Disturb While Driving ("Do not disturb while driving", in Portuguese), a new iPhone feature that helps its users to become safer drivers. With iOS 11 theiPhone users will no longer have to worry about the annoying and dangerous urge to look at their phones while driving.
If the user receives a message while driving, the iPhone automatically responds with another to inform you that the user is driving and can not respond.
The new feature of iOs 11 will work whenever the device is connected to a car via cable or Bluetooth. If the car is moving, the device will block any type of notification from social networks and even normal text messages.
The iPhone screen will also be locked to prevent drivers from using your apps while driving. The mobile phone and driving remain a danger and have contributed to the increase in road deaths.
Do you agree with these Apple measures?