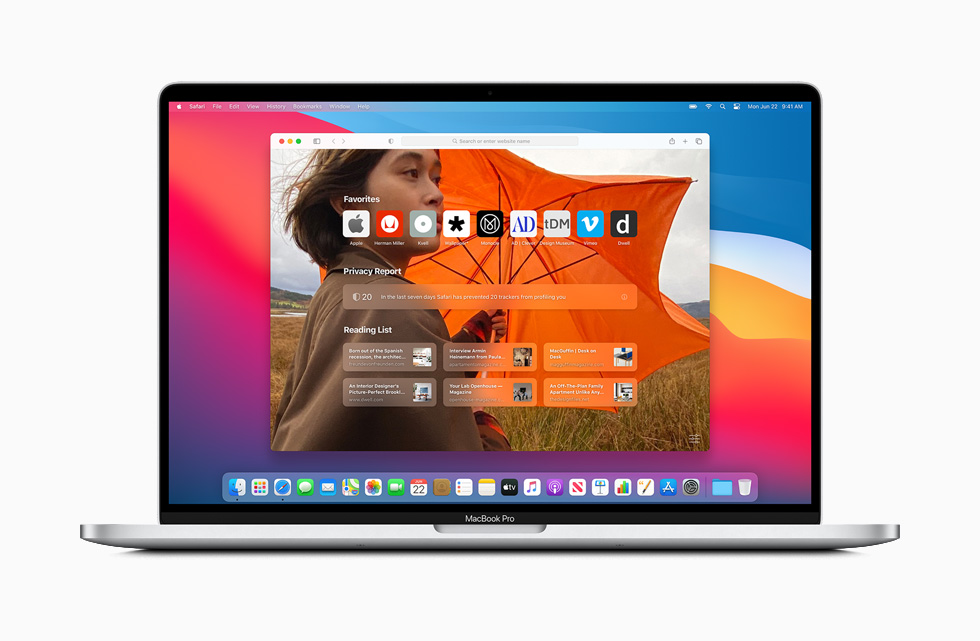 A Apple also announced that it has redesigned the main tools in the company's computer operating system - the next version of MacOS call Big Sur. The system has a revised and optimized user interface.
The system that brings redesigned sound. Redesigned buttons. MacOS is changed and will have new options to control the computer quickly, such as brightness. All icons are now clearer, and in addition to the changes, the macOS Notification Center has received an update with the iOS version, featuring advanced interface and grouping styles. The iOS 14 widget system is also available on macOS.
The "Finder"Also has new top icons and the email app has more options to access the various controls and no need to access the top bar on the Mac. The photo app has also been redesigned, as well as almost all native Mac apps.
The other optimization was in the application Mac Messaging, which now features a native photo selector and Memoji. The Maps app has also been updated, supported by Mac Catalyst, to share the same code base with iOS.
This year developers will be able to easily customize apps for Mac and MacOS resolutions. It will be possible to easily customize keyboard commands, window sizes and other options that programmers deal with for apps to work across multiple platforms. All this with the company's new processors in mind.
Finally, this new MacOS brings news to Safari. Similar to what the competitor Google's Chorme browser already does, Safari will have a database to store passwords for various sites. In addition, Apple has added new options to its browser for developers to add extensions they have built for other browsers in this browser. Among the novelties is also an automatic translator within Safari.