A Xiaomi is already known for being one of the companies that has evolved the most in recent years. Its launches have been gaining the attention of the "world", since the company makes it very clear that the initial plan is to dominate China.
This week Xiaomi released two Phablets, Mi Note and Mi Note Pro (a high-end version)
My Notes Pro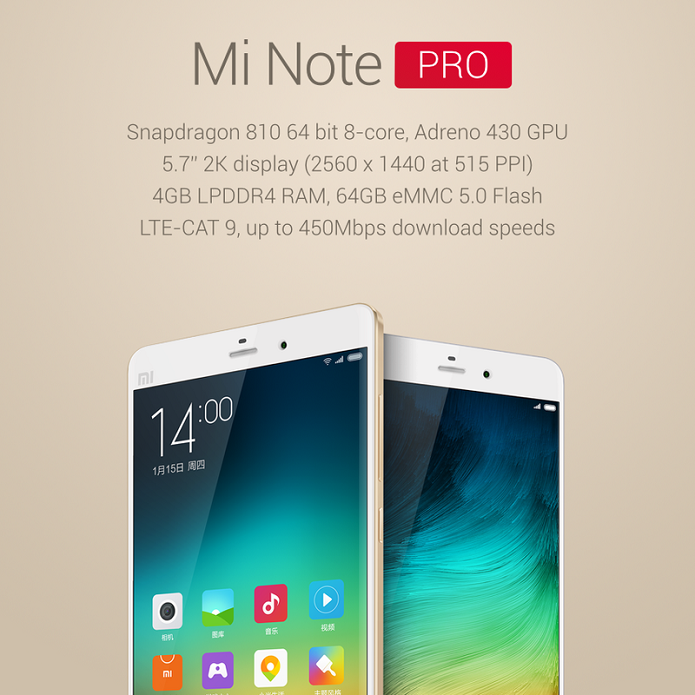 This version has a 5.7 inch screen, with a resolution of 2560 x 1440 pixels (2K), density of 515 pixels per inch. The processor is a powerful 810-bit Snapdragon 64 octa-core, 4G LTE connectivity, 4 GB of RAM, 64 GB of storage space and Adreno 430 GPU. The 13 megapixel rear camera with image stabilizer and a front 4 megapixels.
As for the operating system, it will come with Android 4.4.4 Kit Kat, using Xiaomi's MIUI 6 interface.
Price: between 370 and 450 USD
Mi Note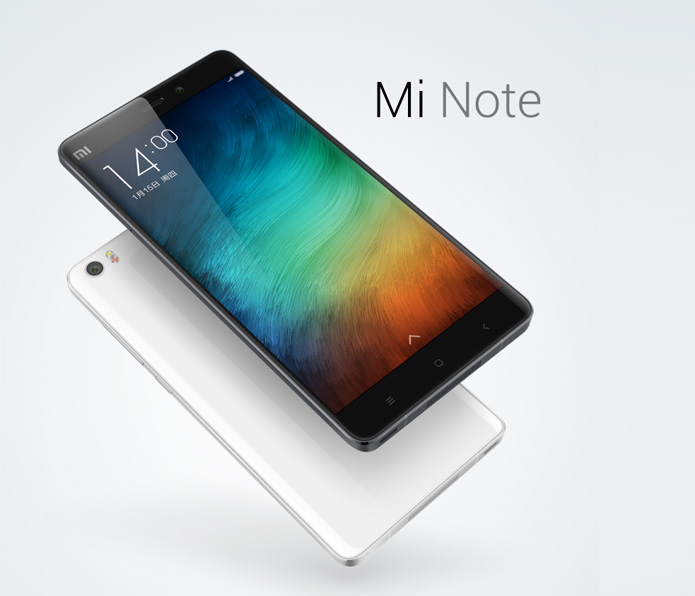 The most modest model, Mi Note has similar specifications: 5.7 inch Full HD screen, Snapdragon 801 quad-core processor, Adreno 330 GPU and 3 GB of RAM. Cameras are the same as the Mi Note Pro: 13 and 4 megapixels. This model, dual-SIM and 4G and 64 GB of internal memory.
Price: 535 USD
During the presentation of these new two gadgets several times were compared to the iPhone 6, thus showing that Xiaomi has already defined its target, and the Galaxy Note line is also competing.