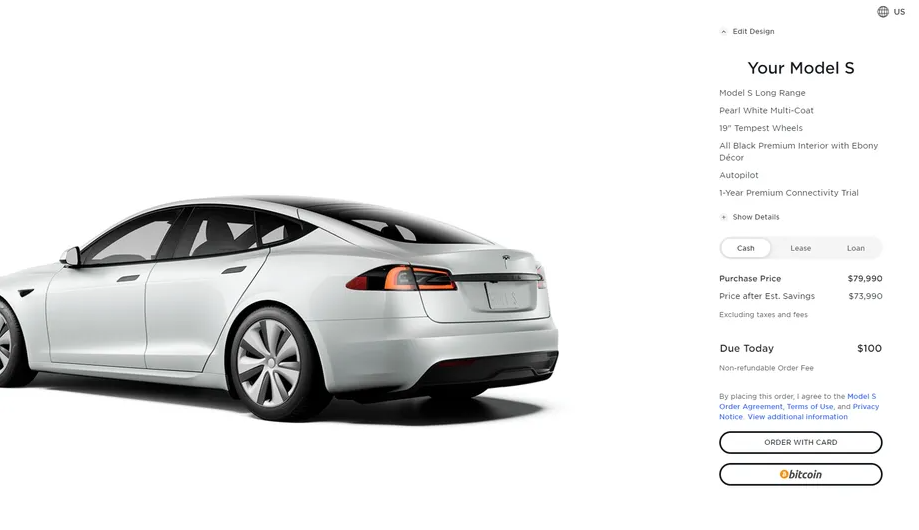 For those who follow the digital currency market (Bitcoin, Ethereum, XRP, among others), knows that their value has undergone great comments of appreciation and devaluation in the last, being that Bitcoin is the first to break barriers, where the maximum value already reaching 1 BTC = 60.000 USD.
Today the market woke up with yet another bomb that could add even more value to the currency, having Elon Musk (CEO of Tesla), announced via Twitter, that Tesla now accepts Bitcoin as payment for its cars in the United States. The option to pay using cryptocurrency now appears on the company's website in the United States, where it is available along with the traditional card payment option. Elon Musk said the option to pay with bitcoin will be available to other countries "later this year".
A Tesla describes how the payment process works Bitcoin in an area called FAQ on your website, where you see that users will have the option to open a QR code or copy and paste your Bitcoin wallet address to initiate payment. He adds that trying to send any other form of cryptocurrency to your wallet means that "you will not receive the transaction and will likely result in a loss of funds for you". According to the terms and conditions of payment in Bitcoin Tesla, their cars will continue to be quoted in US dollars, and customers who choose to pay the equivalent amount in Bitcoin. Tesla estimates that a deposit of 100 USD paid today is equivalent to 0,00183659 BTC, for example.