ZTE, in partnership with MTN South Africa, presented at the Africacom 2019, 5G use cases in MTN's production network.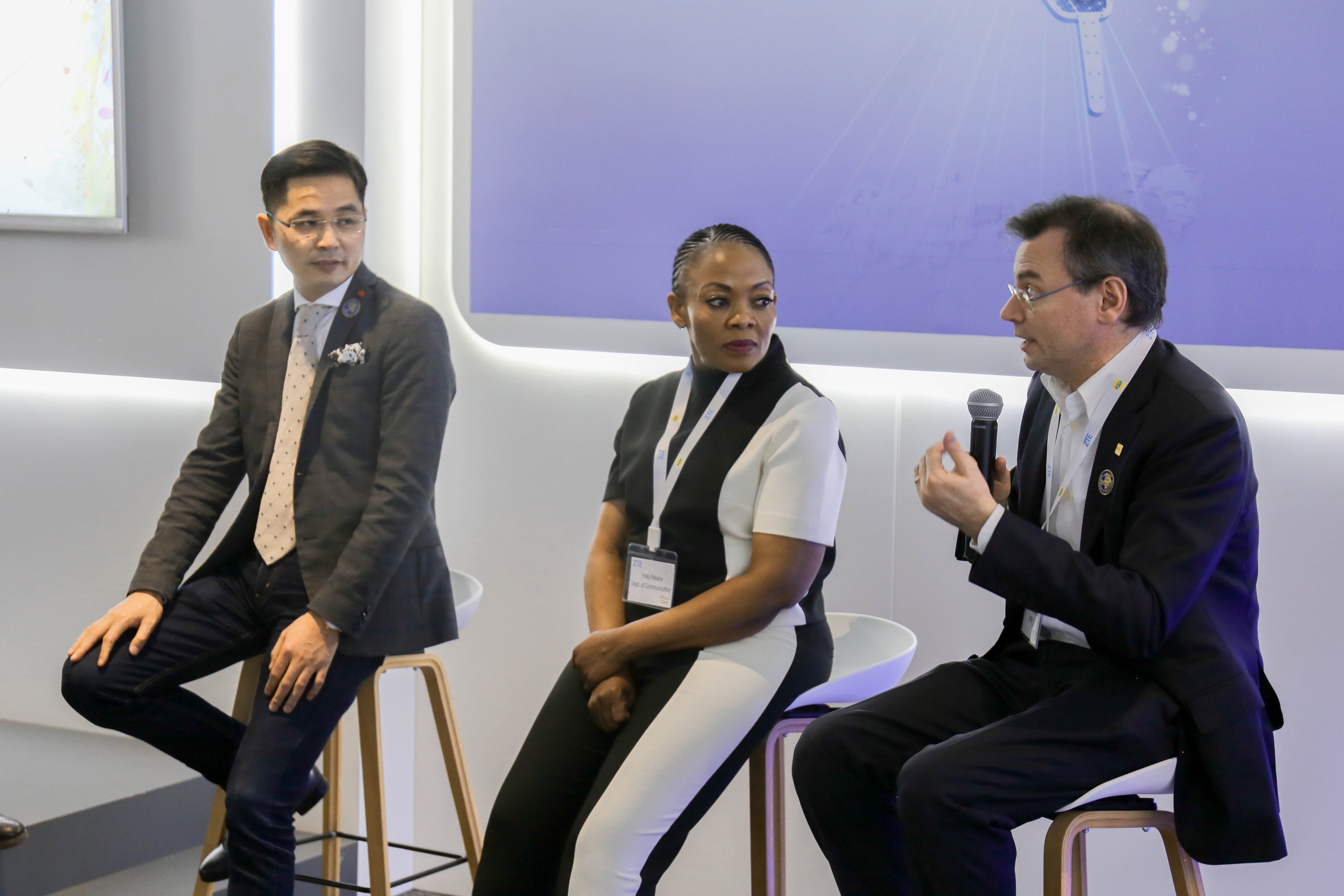 ZTE and MTN South Africa have introduced an ultra high-speed 5G network with a real rate of over 1.678 Gbps that will support a variety of applications such as multi-gigabit mobile connection, Augmented Reality / Virtual Reality (AR / VR). ), HD Voice, UHD Live Broadcast, 3D Video, Emergency Service, and Autonomous Cars.
In addition, the demonstration featured real-time local 5G holographic communication, bionic robot, AR / VR and other application cases, fully showing the features of the 5G networkas well as ZTE and MTN's commitment to explore 5G development in Africa.
In addition, ZTE also introduced its 5G solutions as 5G NR & Common Core, 5G Flexhaul e Big Video, as well as its 5G terminal devices, such as the Axon 10 Pro 5G smartphone, ZTE internal and external 5G routers, complete advantages in 5G, echoing its "Leading 5G Innovations" brand image (Leading the innovations in 5G, literal translation)
"ZTE has always been 5G's global market leader and leading provider of end-to-end solutions with our focus on technological innovation." Said Xiao Ming, senior vice president of ZTE.
"The company is dedicated to collaborating with operators and partners to conduct research, explorations and 5G demonstrations".
To date, ZTE has obtained 35 commercial contracts from 5G in key markets such as Europe, Asia Pacific, the Middle East and Africa (MEA). ZTE commits 10% of its annual research and development revenue and takes leading roles in international standards-setting organizations.